Heyji
I've used all kinds of cables in my music life!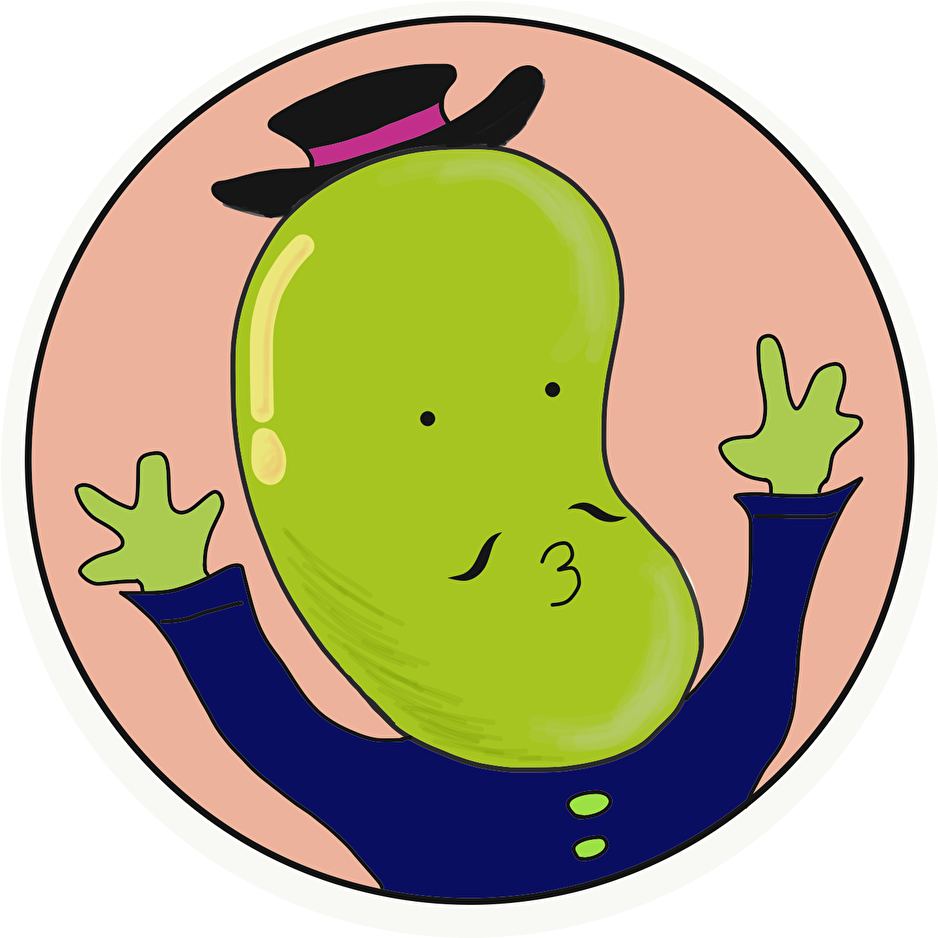 Mr.Bean
We will recommend some cables today♪
【This article is recommended for..】
・Cables are all the same?
・I'm getting some noise, so I'll buy a new one.
・I want to know the structure of the cable.
・What is your recommendations?
Here are some 5standard cables.

We'll explain it all, along with our knowledge of cables, so take this opportunity to learn!
・In the first half of the article, I'll show you how to choose a cable.
・In the second half of the article, we introduce "5 recommended cables"→skip to recommendations
Let's get started!!
Hope you enjoy♪

Japanese article is here→"recommended cables for Japanese
How to Select a Cable for Bass Guitar
First, to choose a "good cable," you need to know about cables!

Officially, it is called a "shielded cable".
What are cables for?
【What for?】
・Connecting a bass (instrument) to an amplifier.
・Connecting a bass to an effector.
・Connecting effector to effector.
↓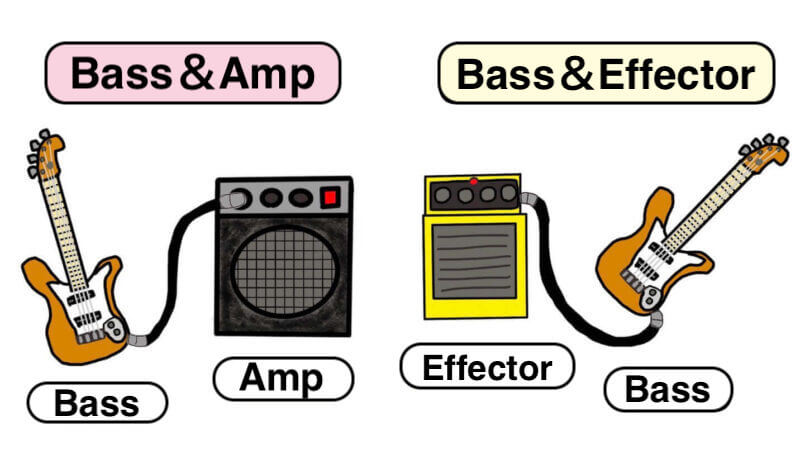 Heyji
A short cable of about 10cm called a "patch cable" to connect the effector to the effector!
↓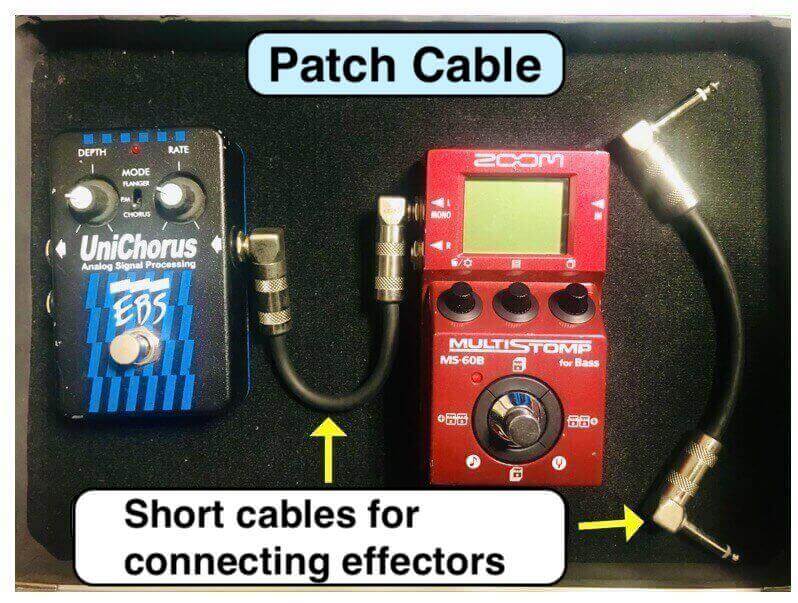 Cable Structure
【Structure】
A shield covers the conductor (the center wire), and vinyl is wrapped around the shield.

The part that plugs into a musical instrument is called a "connector".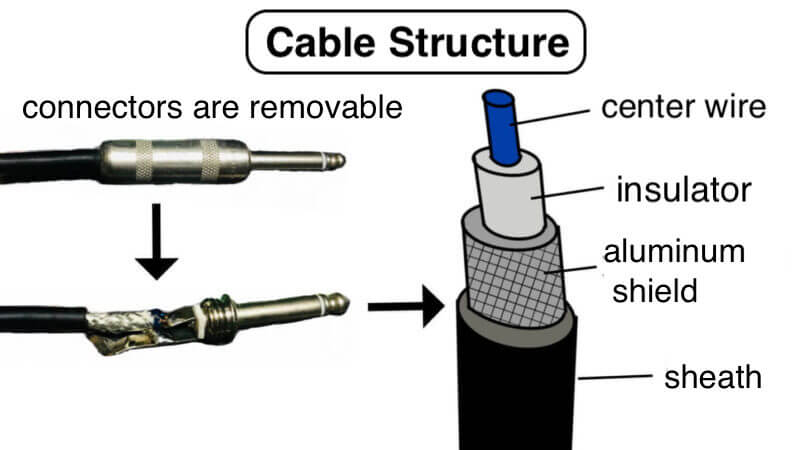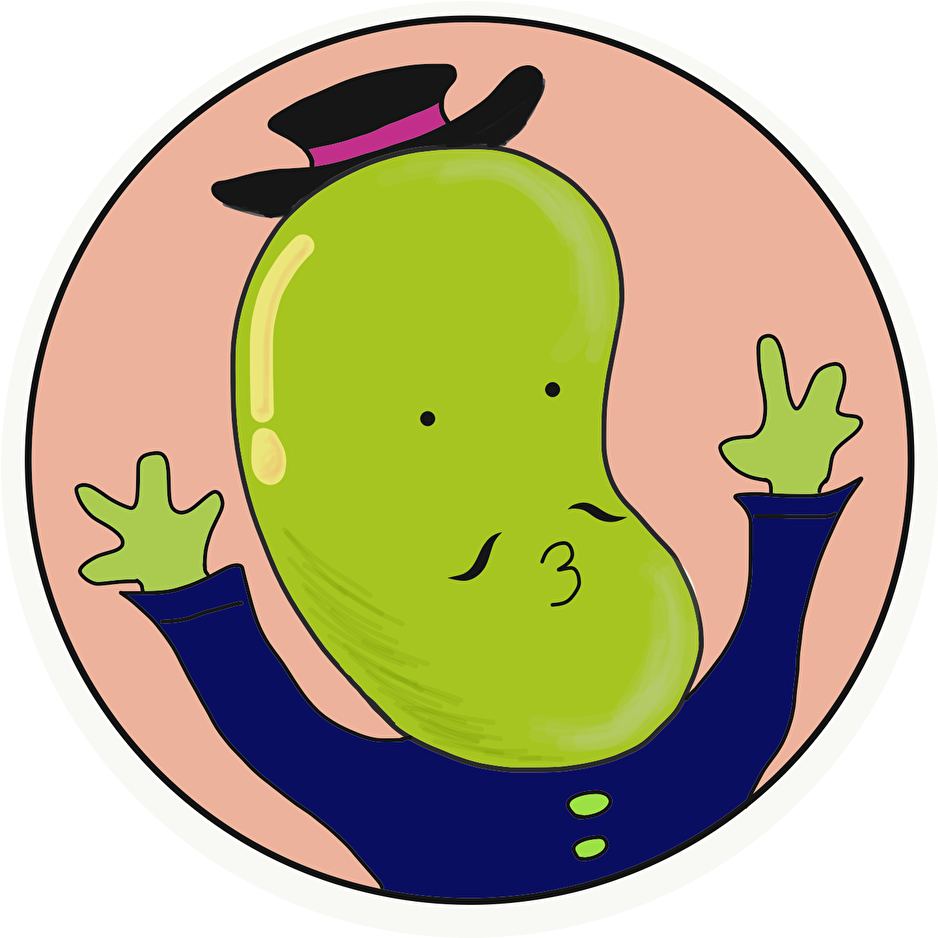 Mr.Bean
It's OK if you know something about the structure♪
Heyji
I don't know much about it, but I do know that there is a center wire inside.
Connector type
The "connector" is the tip of the cable.

Its type is
 ↓
"Straight (S)"
"L-shape (L)"
There are 2types.
↓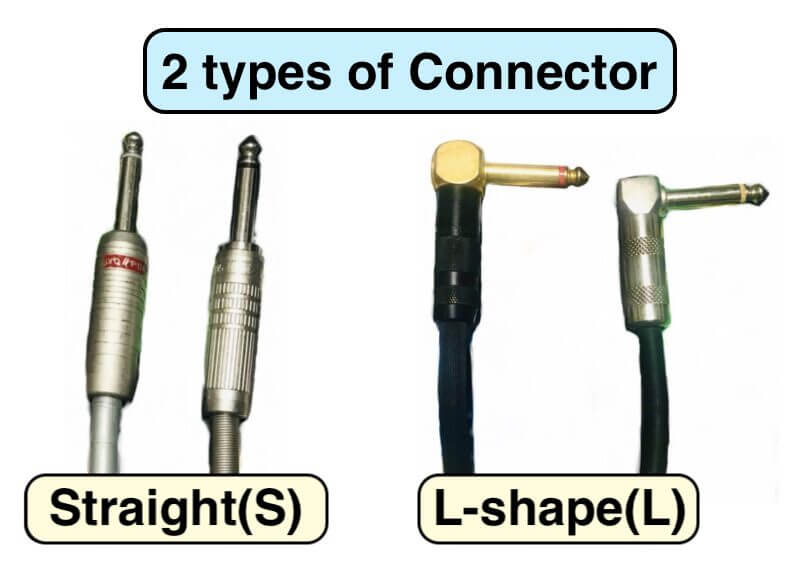 ・The type you need will depend on the shape of the instrument and the placement of effectors.
・ Compared to the "straight" type, the "L-shaped" type is a little more expensive.

At first, just choose straight type.
Heyji
So many different combinations of connector types!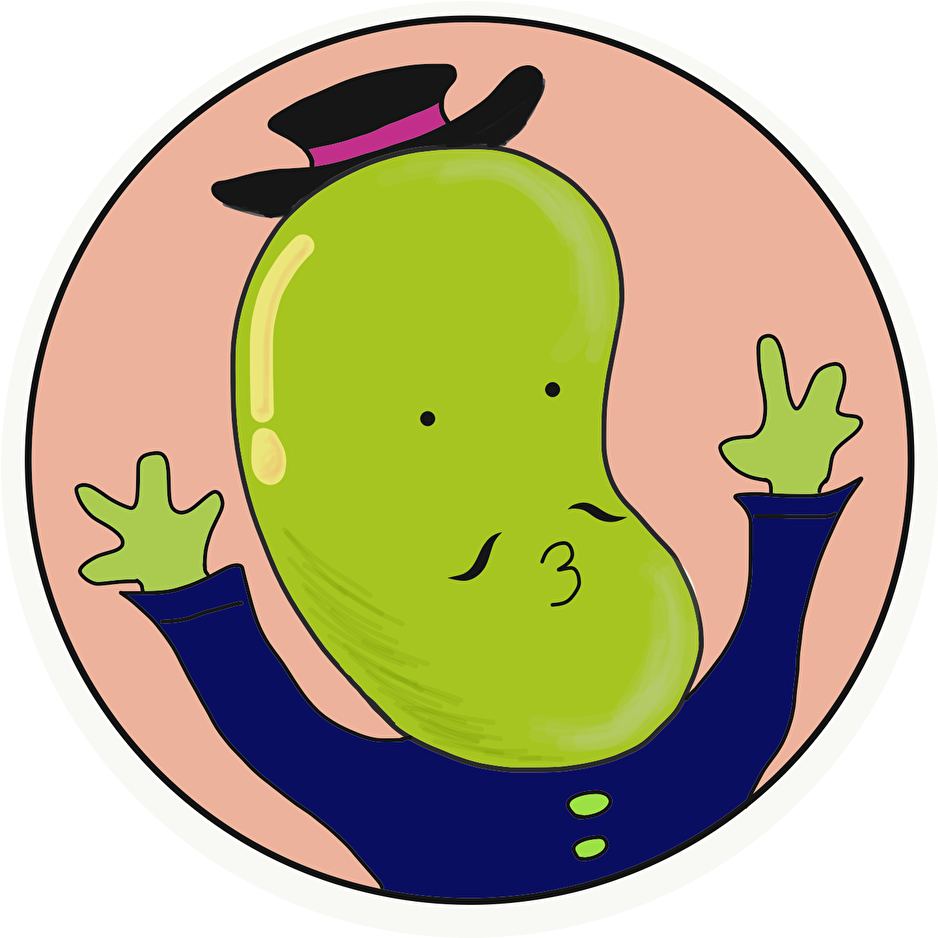 Mr.Bean
・Straight on both sides.
・L-shaped on both sides.
・Straight on one side and L-shaped on the other.
There are 3types!
↓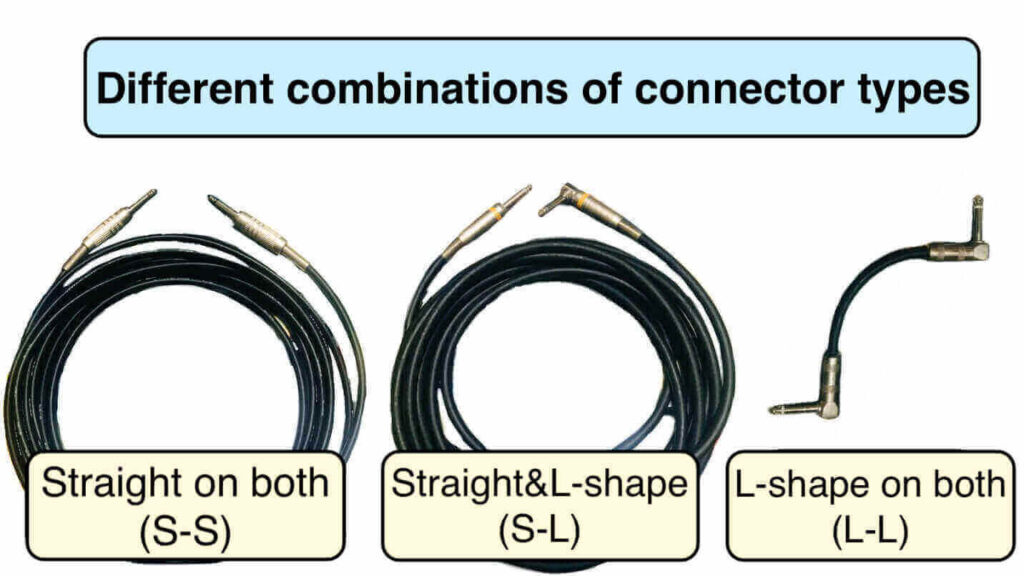 "SS"=Straight & Straight
"SL"=Straight & L-shape
"LL"=L-shape & L-shape

Notes on output-jack molds (when using L-shape)
【Notes on output-jack's mold】

There are some basses that don't fit the L-shaped type, so make sure it fits your bass when you choose!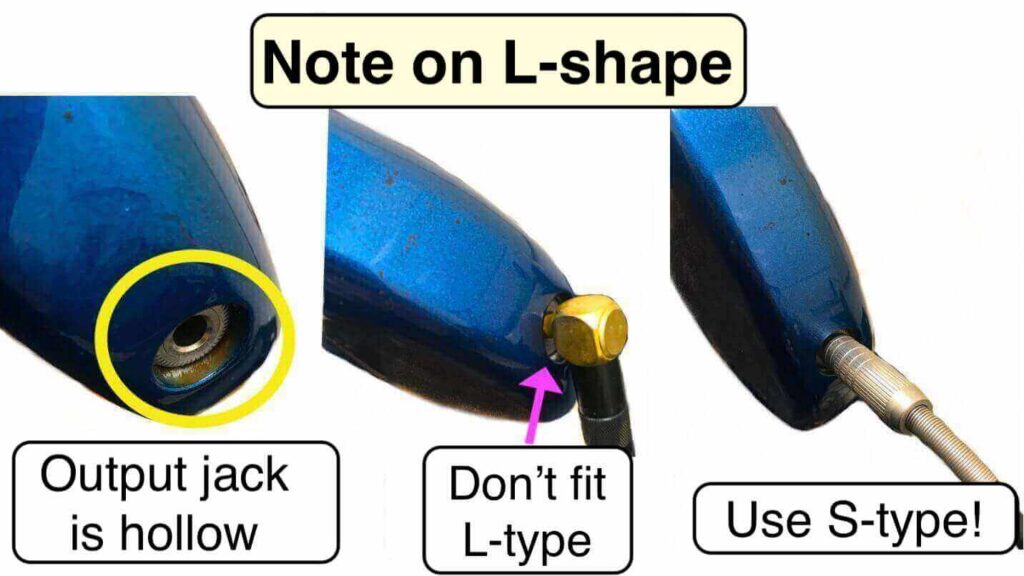 ↑
※Note that a bass with a hollow output part will not connect!
There are differences in sound depending on the manufacturer.
Cables are available from many manufacturers,

There are differences in sound depending on the manufacturer.

Like..
・Low-range is boosted.
・All ranges are even.
・Characteristic in the mid-range
・Sharpness
etc…
※It is not good or bad, but "the difference in sound is individuality"

Cable Hardness
There is a difference in "cable hardness" , although it is not directly related to sound.

・Soft and easy to handle
・Hard and sturdy
Heyji
If you choose a short cables (patch cables), I recommend a soft one.
Cable length
I think the length of the cable should have some leeway.

Guideline is
↓
・3m→Use at home.
・5m → Sufficient length for gig houses.
・7m→Can move from the standing position to the other side of the stage
・10m→Can move on a hall-class stage.
like this.
Heyji
3m is a little short for gig houses use.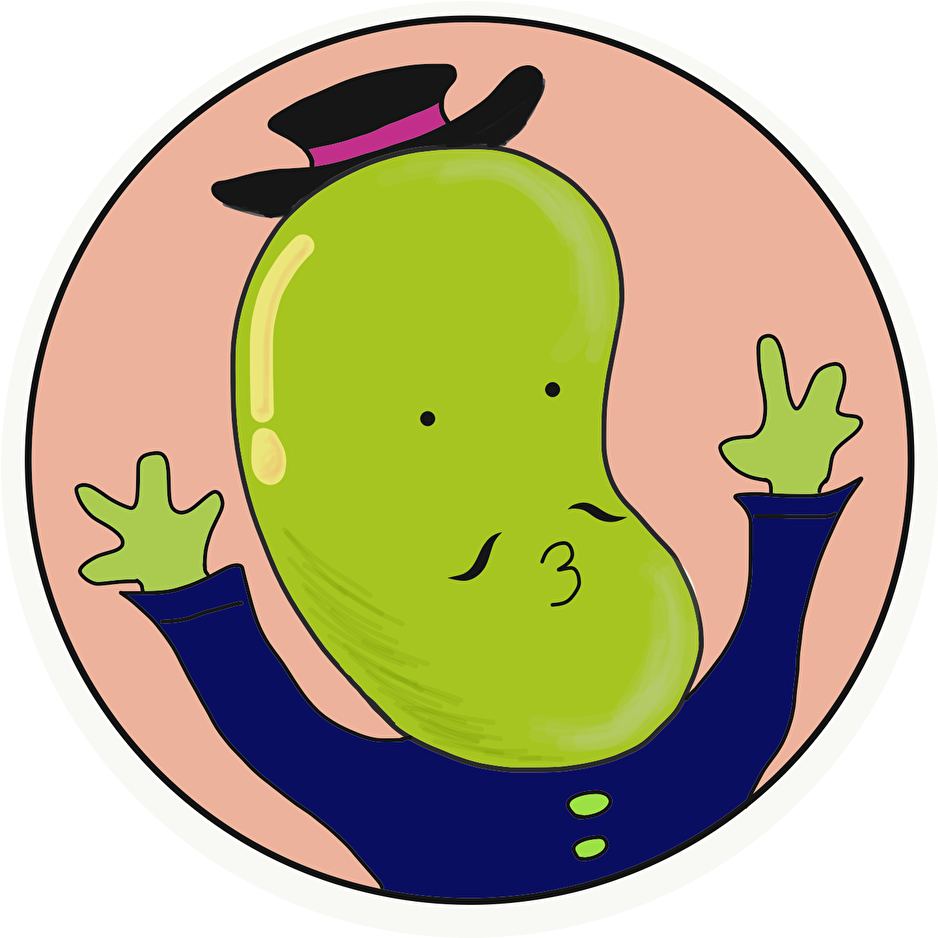 Mr.Bean
However, if you put effectors in between,
Two 3m cables will do♪

Choose 5m as your basic!

Cables that are too cheap will make noise!
Most of the cables that come with the beginner set are fairly inexpensive cables!

Note that connecting them produces sound, but often noise as well!
Heyji
I can't recommend it enough.

Now here's "recommended cables" for you!

The cables are the ones I have experience with, and I have used them for over 10 years with no problems!
①CANARE PROFESSINAL CABLE
【CANARE】

When in doubt, pick this one!
This is standard cable in the world!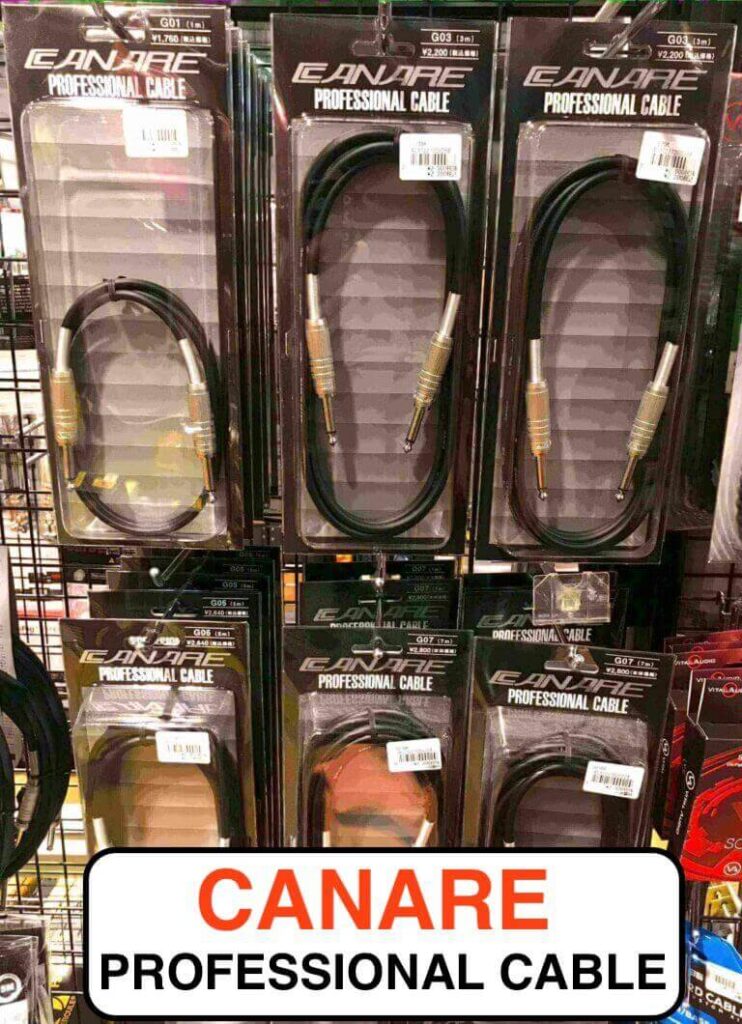 【Features】
・All registers are evenly (no peculiarities, flat sound)
・Soft and easy to handle.
・No trouble in more than 10 years of use.
・The cable is a standard for guitars as well.
・Reasonable price
Heyji
I try to make my basic sounds with canale cable!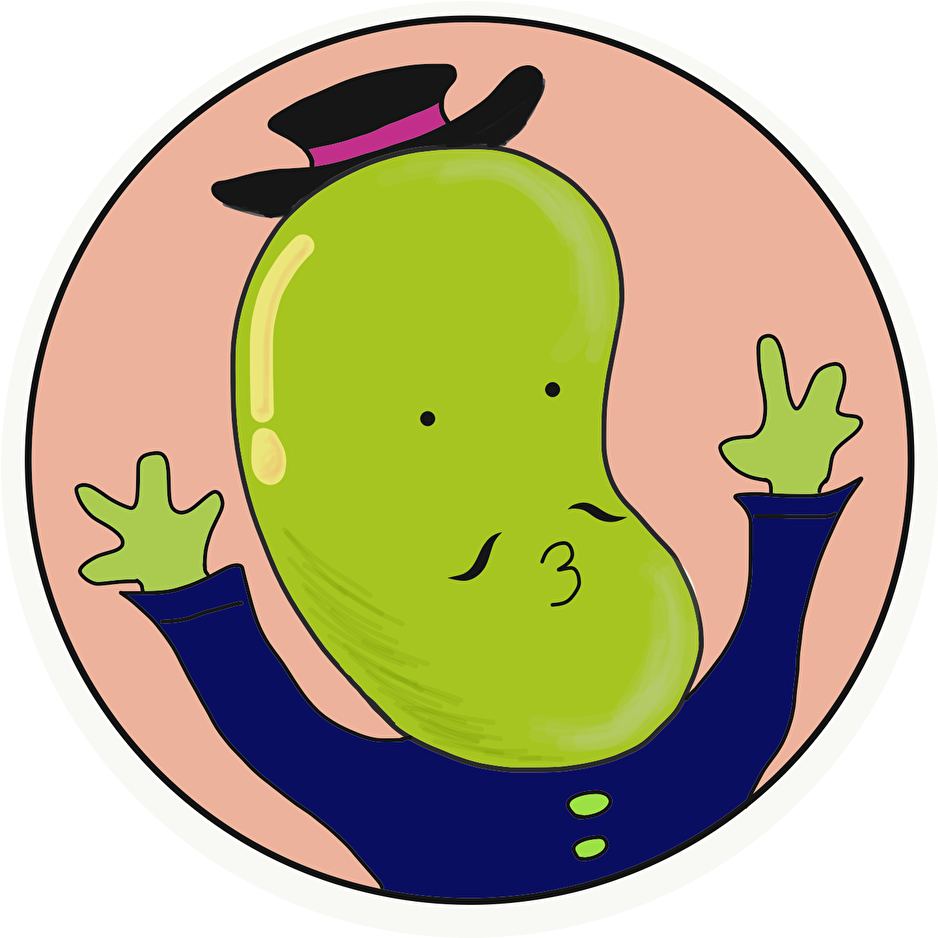 Mr.Bean
It is good if you know the standard and then make your sound!
②BELDEN
【BELDEN】
Made in USA and standard!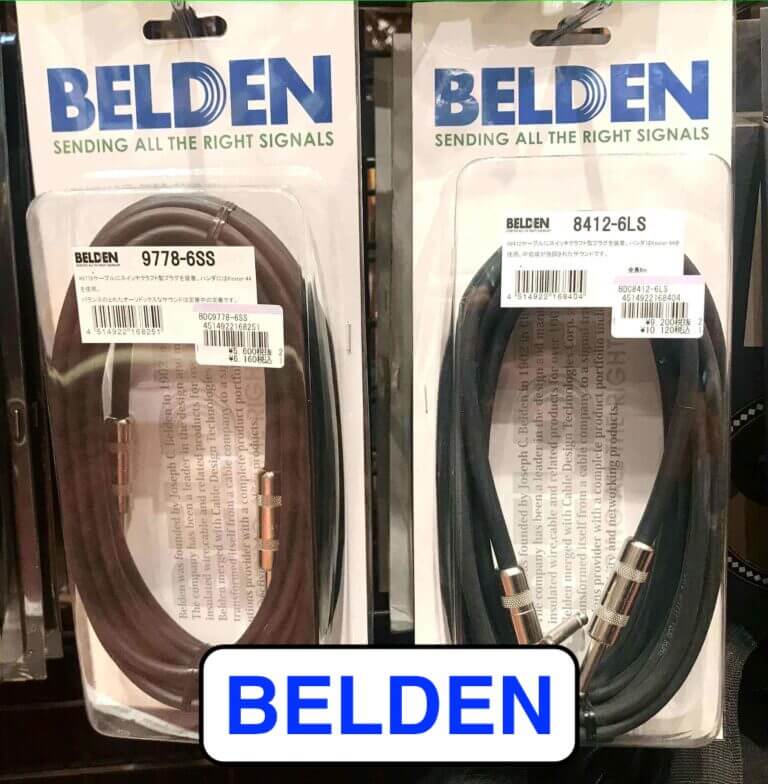 【Features】
・Fat sound with low-mid-range.
・Many professional bassists use it.
・Cable is a little hard.

And works well with distortion effectors!
③MONSTER CABLE
【MONSTER CABLE】
This is high-end cable manufacturer.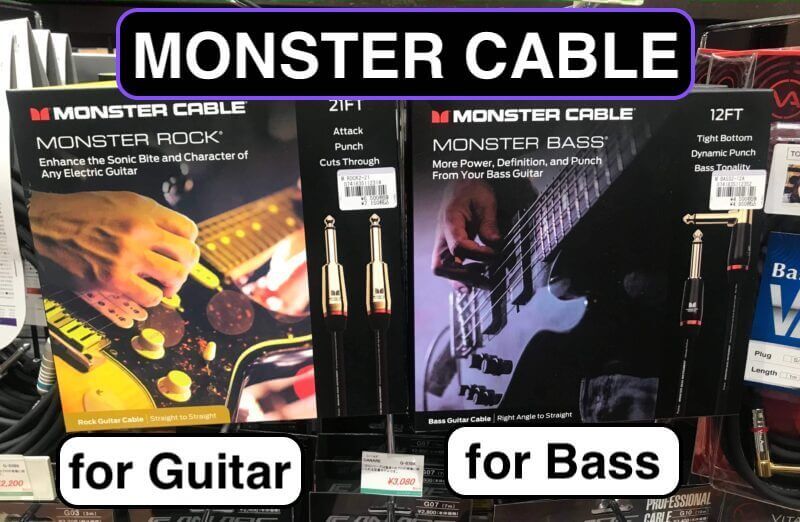 【Features】
・The sound becomes more power & wider.
・No deterioration of sound even when using effectors.
・The range of the sound is even.
・The name "Monster" attracts me www

The thickness of the sound is not lost when connecting effectors as in the "BELDEN" series.
④Ex-pro
Cable for many artists who use it!

List of artists here→Ex-pro/Artists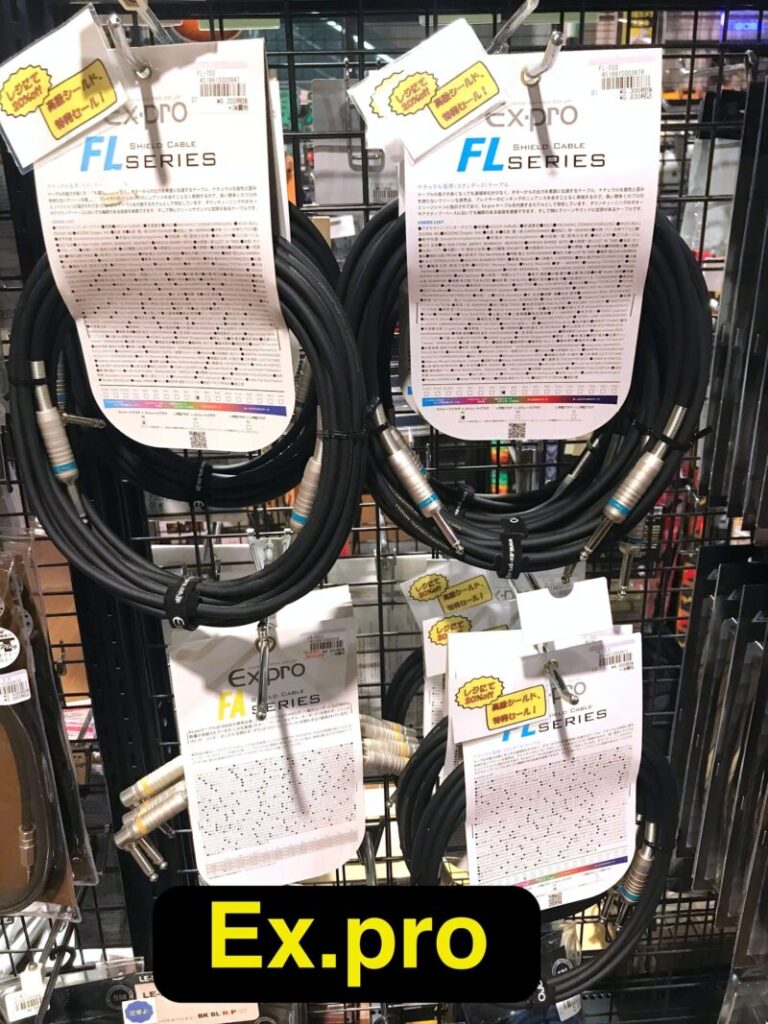 Types are "FL series (blue)," "FA series (yellow)," and "PCR series (red).

The color of the connector varies from type to type.
↓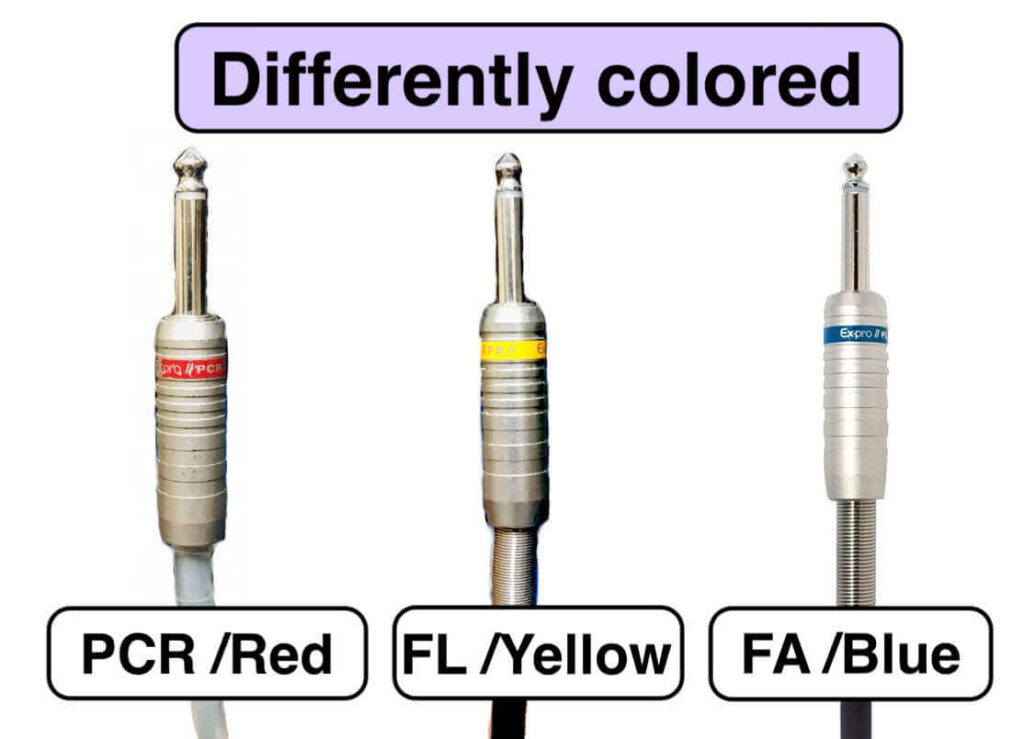 【Features / FL Series】
・The FL series has good high frequency sound.
・Soft and easy to handle.

【Features / FA Series】
・FA series has a clear sound in the mid-range.
・Powerful and wide range
・Little hard to handle.
・Works well with effectors.


【Features / PCR Series】
・The softest cable among these series.
・Easiest to use on the stage.
・Sound characters are almost the same as FL series (blue)

Of the 3 types, the FL series (blue) is the most popular!
Heyji
ExPro is my favorite!

I use the FA series for recording,
PCR series for live shows.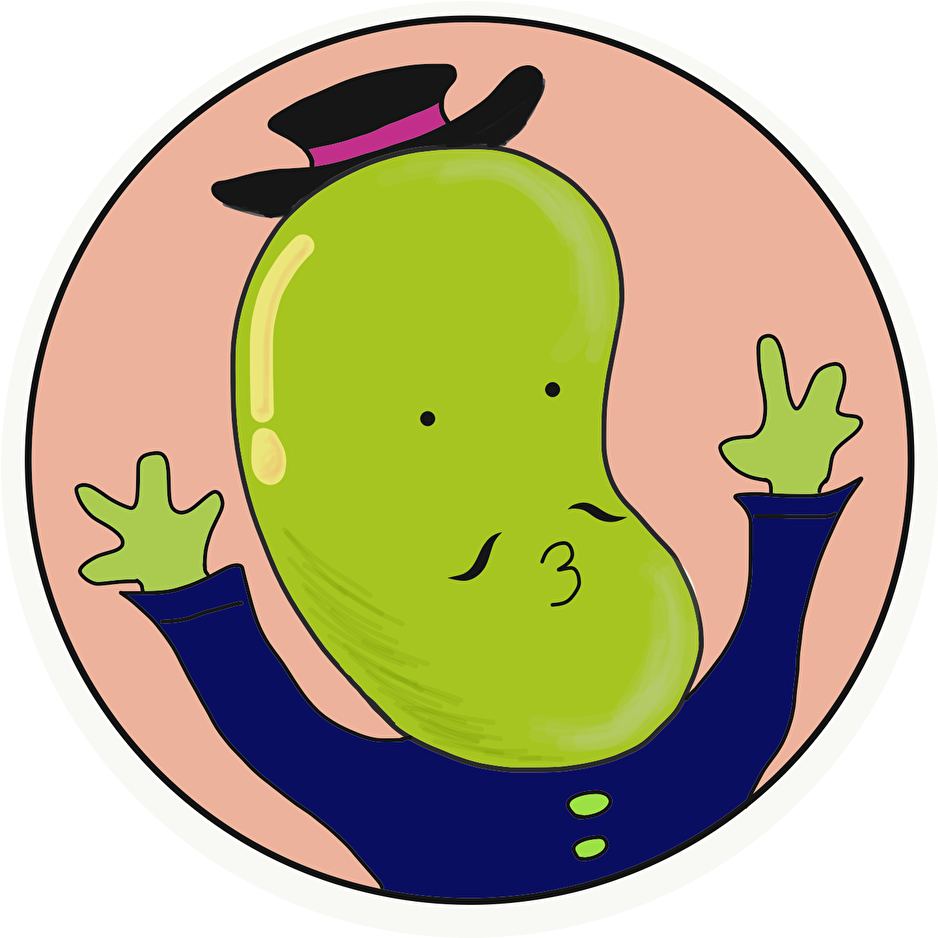 Mr.Bean
I'd like to use that I can move with ease in a live performance.
⑤Providence
【Providence】
List of artists here→Providence/Artists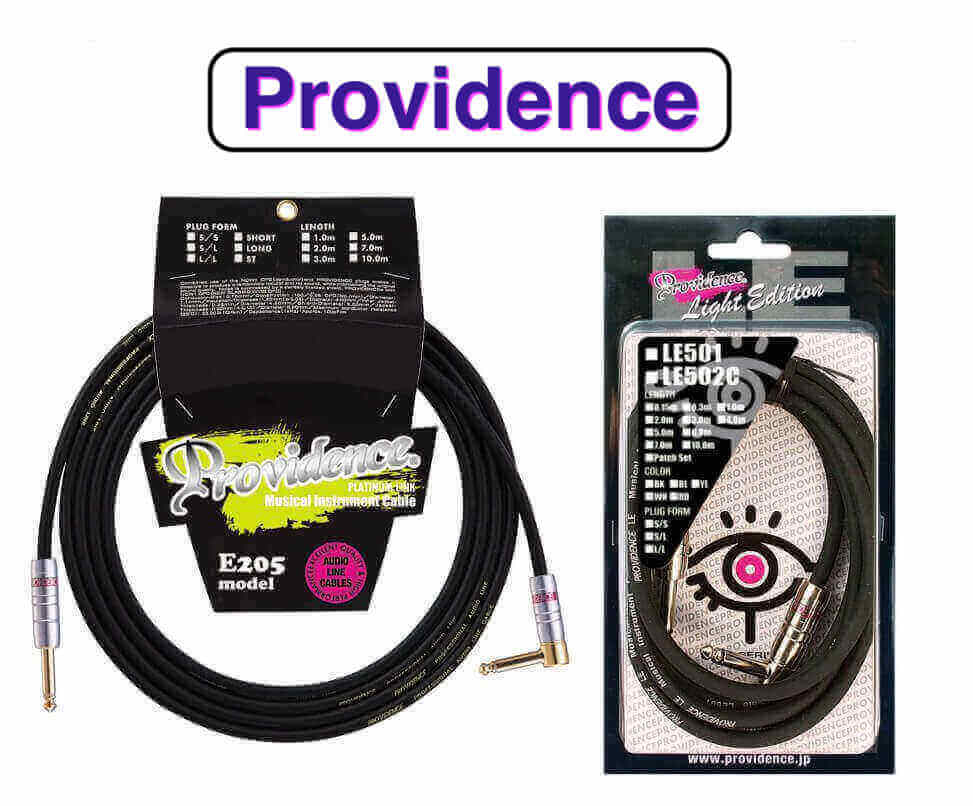 【Features】
・Good mid and low frequency range.
・No sound loss
・Low noise
・Various types of patch cables are available.
Heyji
When I used this cable to a cheap bass guitar, I was amazed at how much low went up!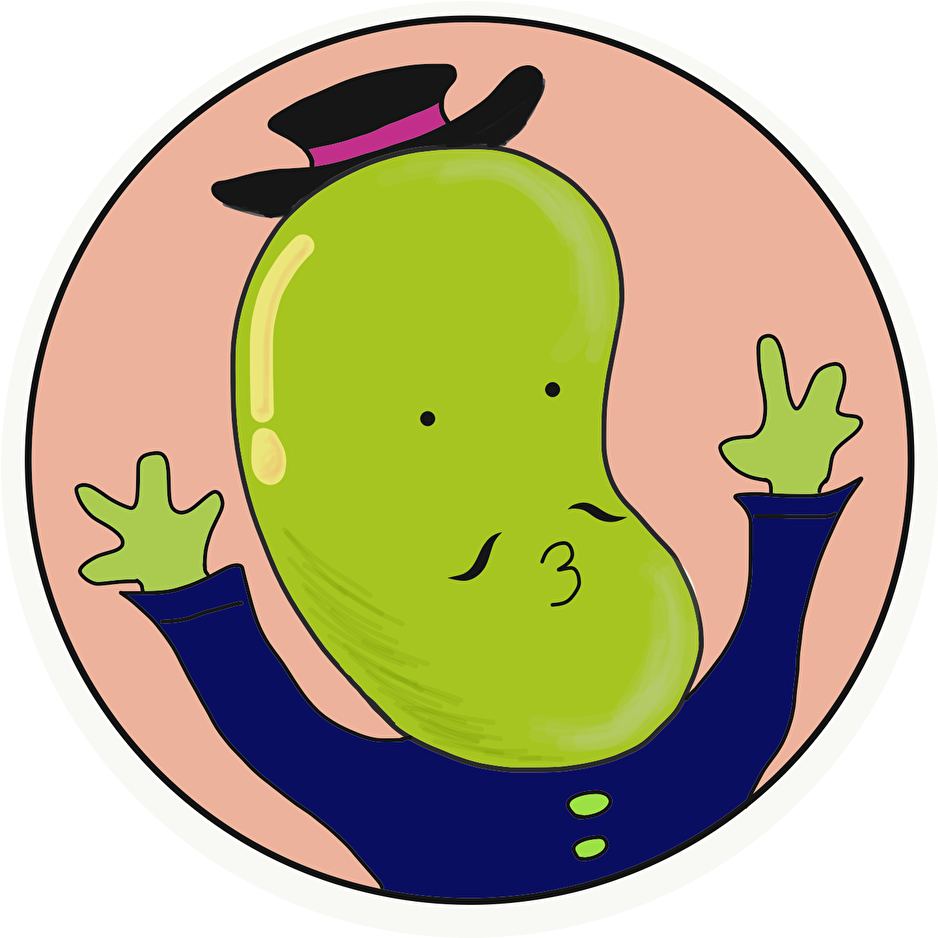 Mr.Bean
So a good cable can change the sound♪
5Recommended cable for bass〜closing〜
Thank you for reading this article!
So we have introduced a recommended standard cable.

・"CANARE" for even sound range
・"BELDEN" is an American standard.
・"Monster Cable" if you want to aim for a wider range of sound
・"Ex-pro" has a lot of artists and many kinds of cables.
・"Providence" can revive, even very inexpensive bass guitars.

To create a good sound, we need to pay attention to cables.

Have you found a good cable?
Please get one of the very best!
(You can even have two of them)

You should be better beware about cheap cable!
The sound will be cheap…

If in doubt, no problem with "CANARE"
I also use this!!
Cables are like "blood vessels" in humans.

If it's bad here, "nutrients don't get to all parts of the body."

It's the same with musical instruments,
"If the cable is bad, the sound won't resonate across."

Use a healthy cables!


See you soon!
peace out!