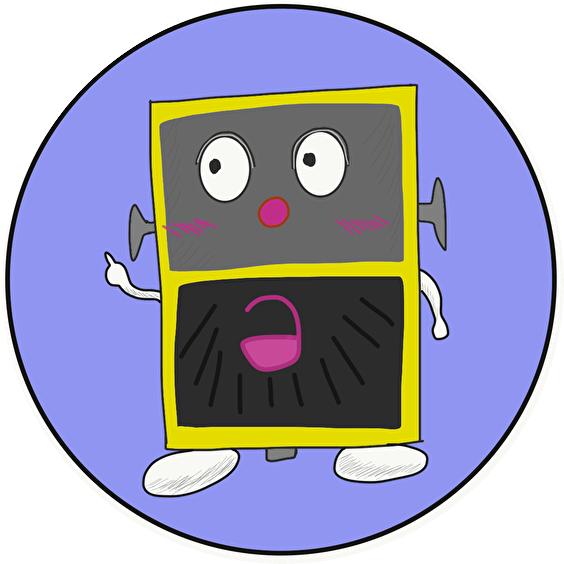 Tack
Today I'll introduce you to the "EQ(Equalizer) Pedals"!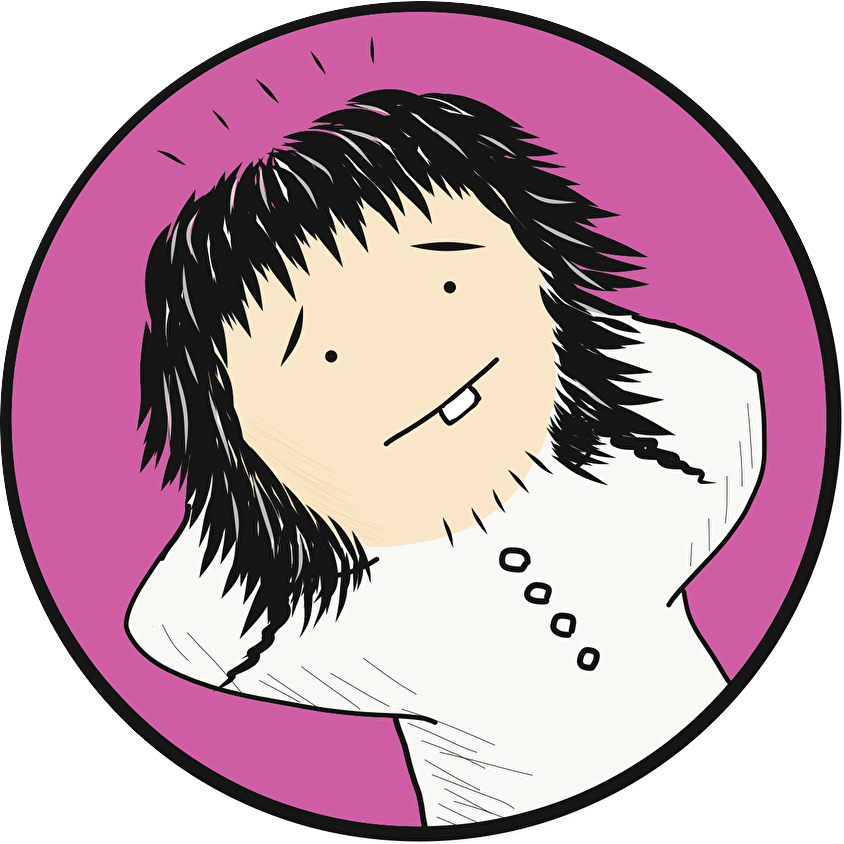 Heyji
【Today's point】
・What is an equalizer?
・I want to use the equalizer to create a more detailed sound.
・What effect does the equalizer have on the sound?
・I want to use it as a set with other effectors.
Recommended Equalizers(EQ) here!
I hope you find it useful in your own sound creation.

And you can listen to the sound with the equalizer I played♪.
・In the first half of the article, I will explain what about equalizers and how to use them.
・The second half of the article will introduce recommended equalizers.
※skip to my recommendation→Go for EQ!
OK, Let's get start it!
Hope you enjoy♪

Japanese article here→How to use equalizer for japanese
What is an equalizer (EQ)?
First, a simple explanation of the "equalizer".

equalizer or EQ
Function of Equalizer and Sound Creation
・Raise the missing frequencies (treble, mid, bass)
・Lower the frequencies that are too much (treble, mid, bass)

You can equalize frequencies.
That tool is the "equalizer(EQ)".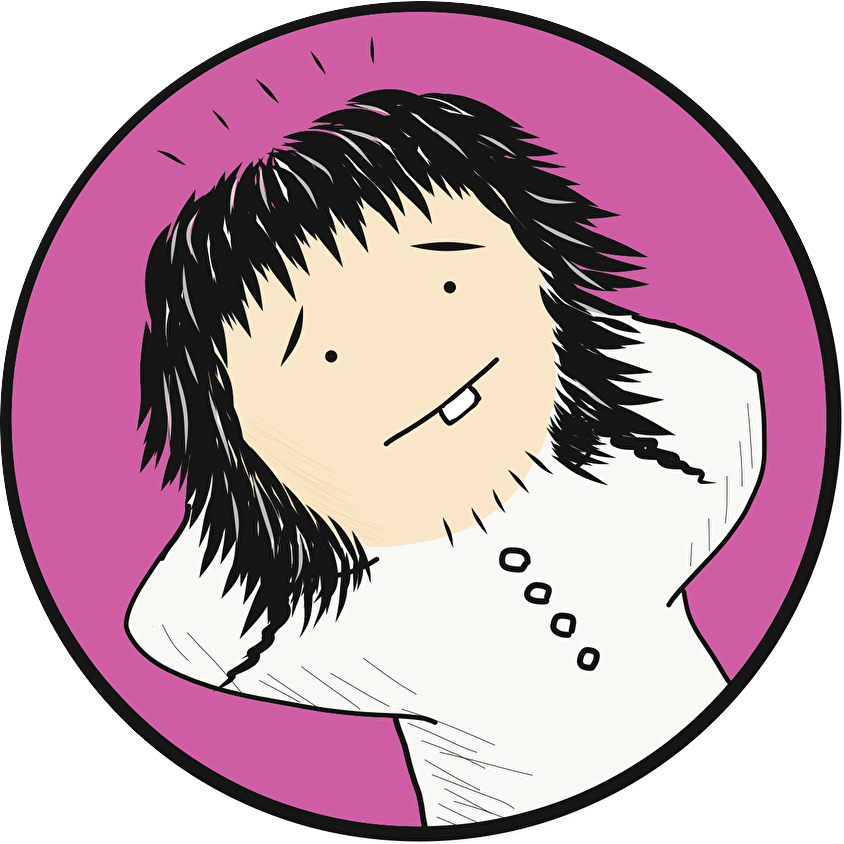 Heyji
Some sounds are too low frequency and difficult to hear.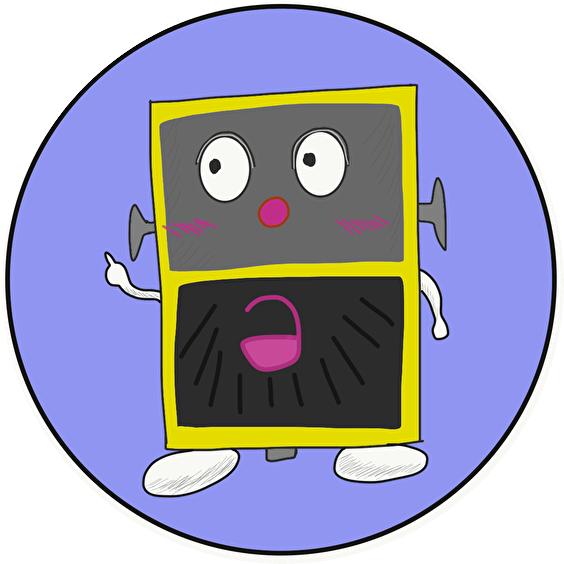 Tack
Use the equalizer in such a case.
Note: You use it because you have a "sound you want to correct", not because you just want to "turn up the EQ"!
boost & cut
"Boost"&"Cut"
This means "Turn up or down" "Raise or Lower"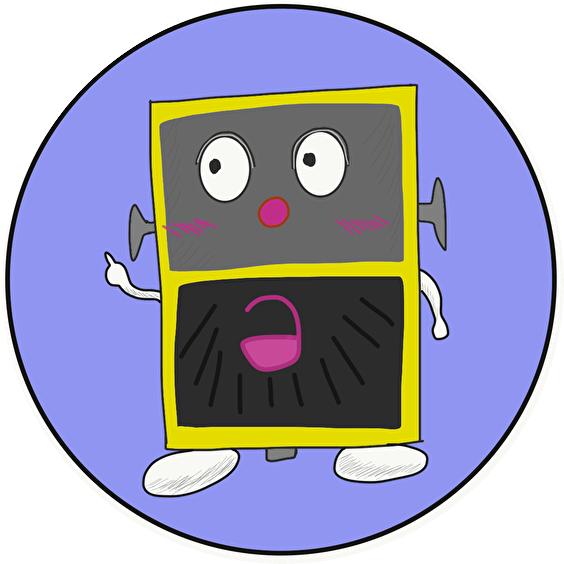 Tack
Not too much up, not too much down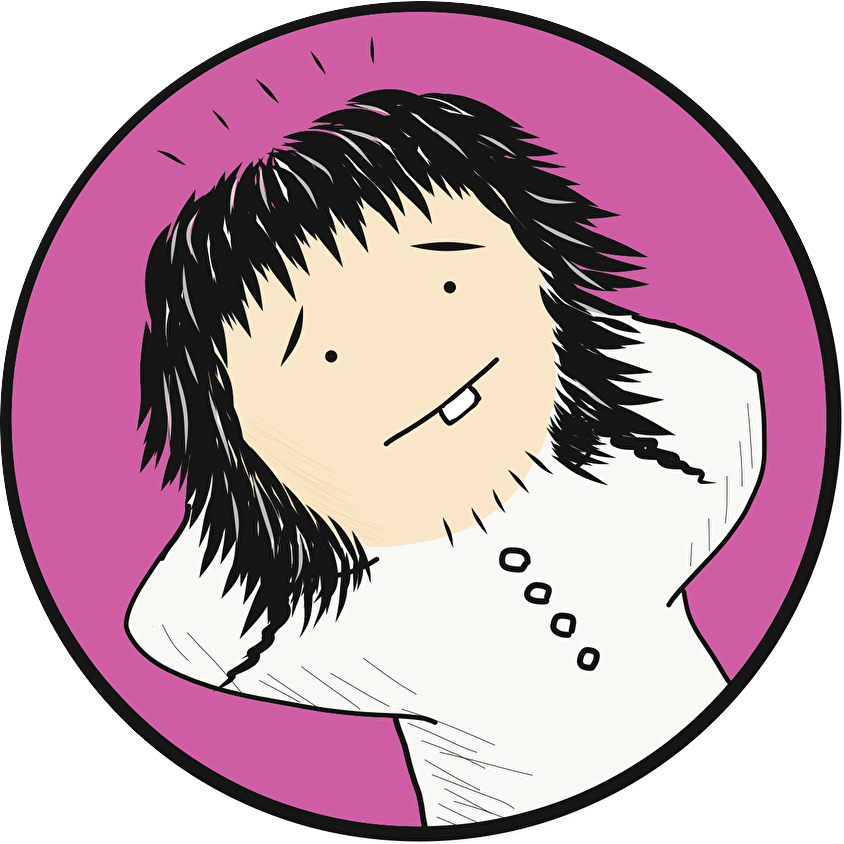 Heyji
Types of equalizers
Here are two in particular that you should know about
↓
Graphic equalizer
"Graphic equalizer","Graphic EQ"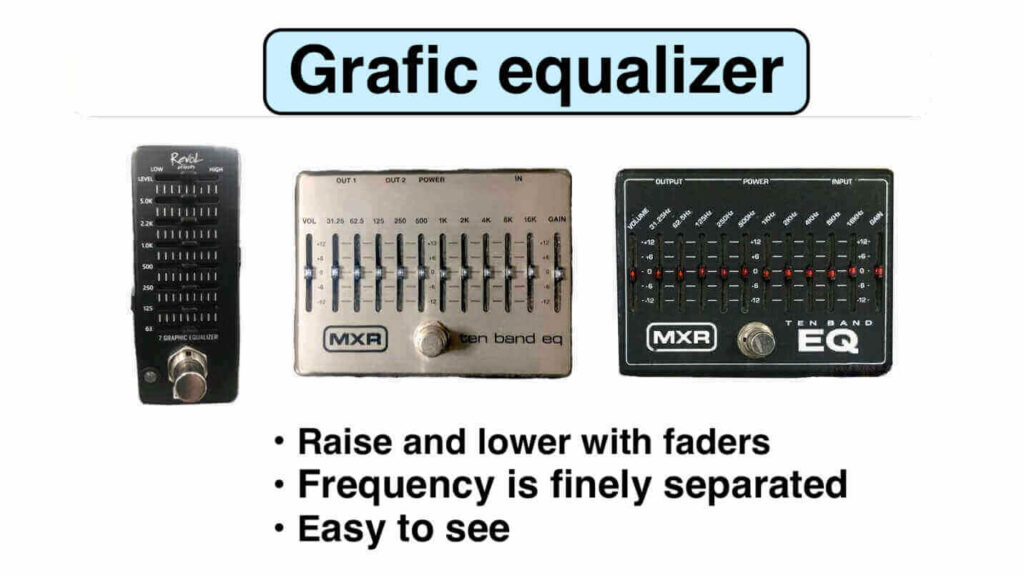 ・Use the fader(slider) up or down.
・A wide range of sound adjustment is possible
・Ranging from 4 bands to 10 or more bands.
・Different manufacturers have different frequency settings.
Parametric Equalizer
"Parametric Equalizer","Parametric EQ"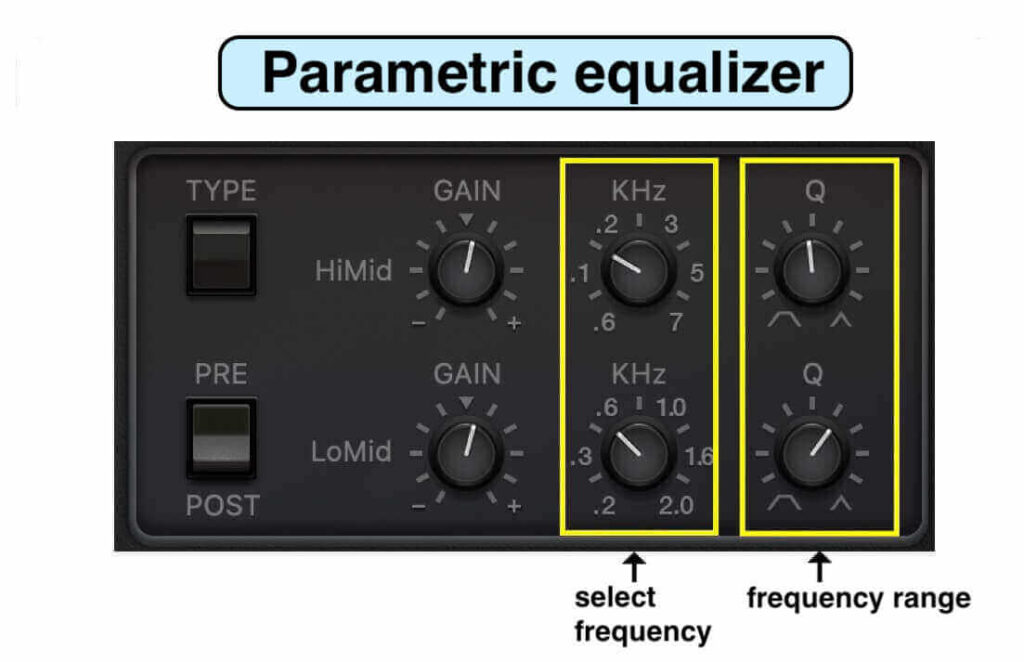 ・Select and adjust frequencies
・Control the frequency range width(Q)
↑
It seems a little difficult to write this…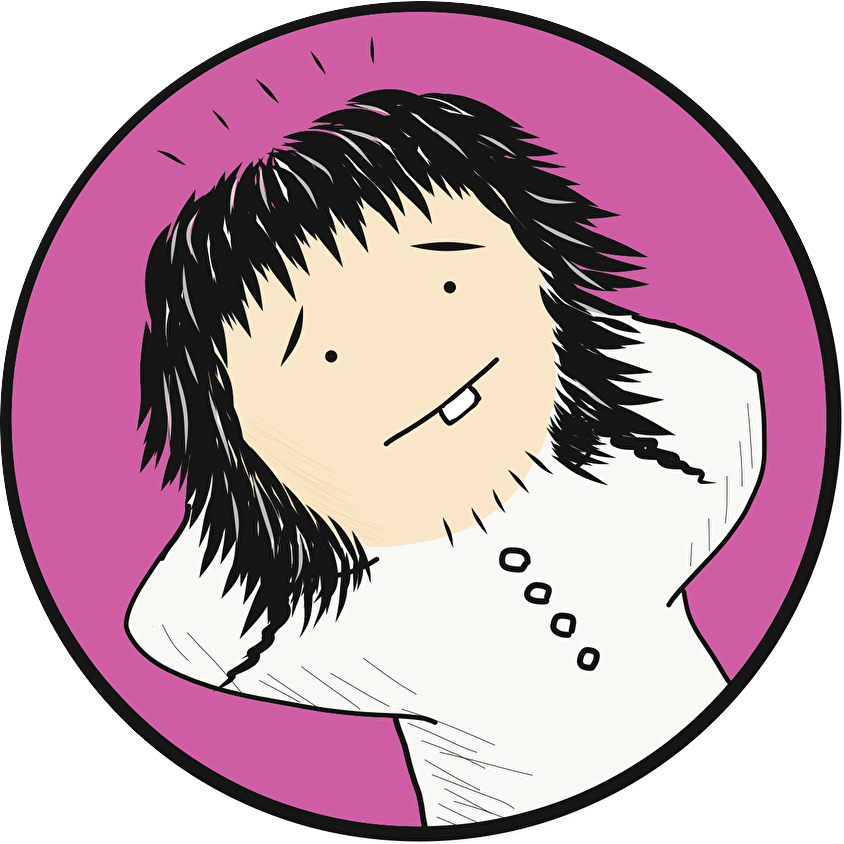 Heyji
Raise or lower around the low, middle, and treble range that you have chosen.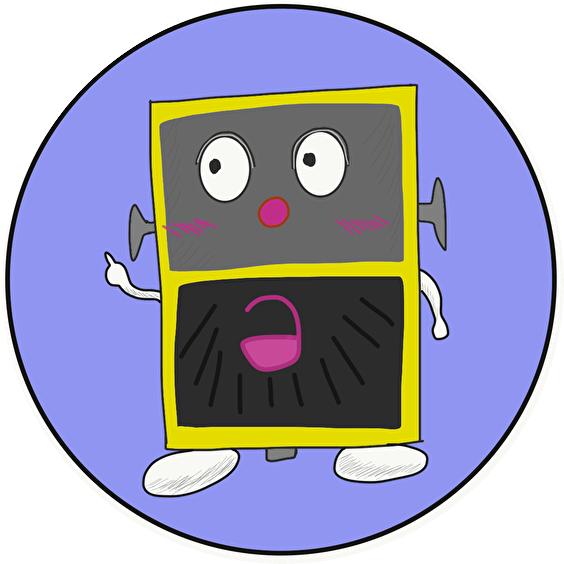 Tack
That is a parametric equalizer.
What is the equalizer on the amp?
Graphic EQ or Parametric EQ.
Fader type is Graphic EQ.
Knob type is Parametric EQ.

Article of Amps here→Recommendations for small bass amp
Simple Parametric EQ
The Parametric EQ attached to the amplifier has a pre-set frequency.

Is it "Simple Parametric EQ"?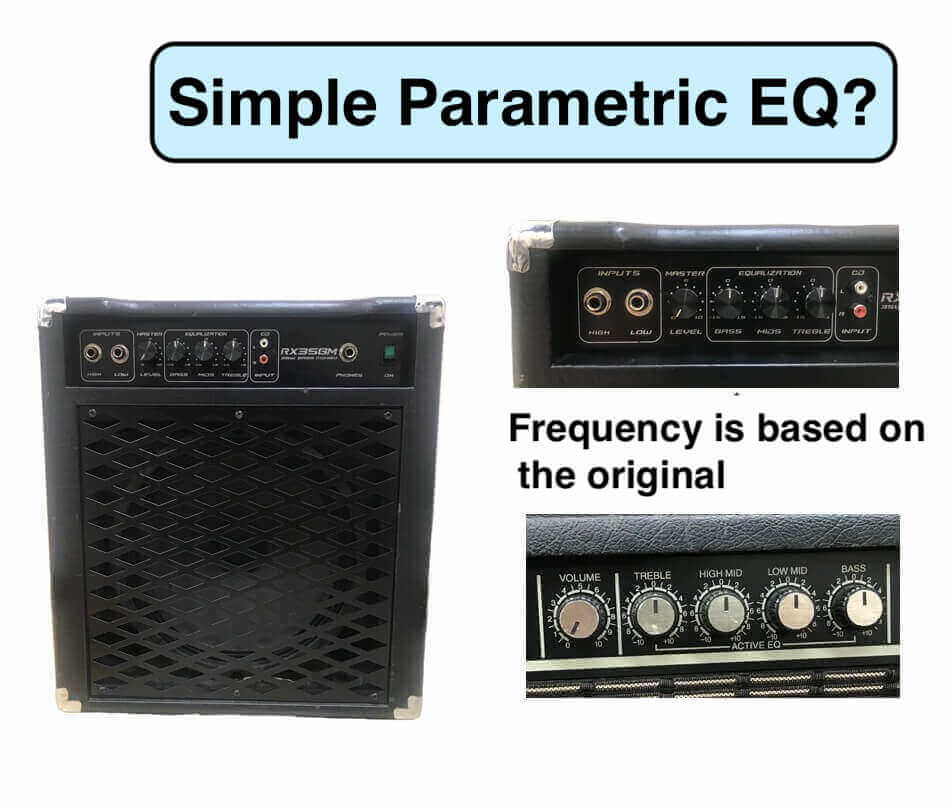 Of course, there are amplifiers that fine adjustments.
↓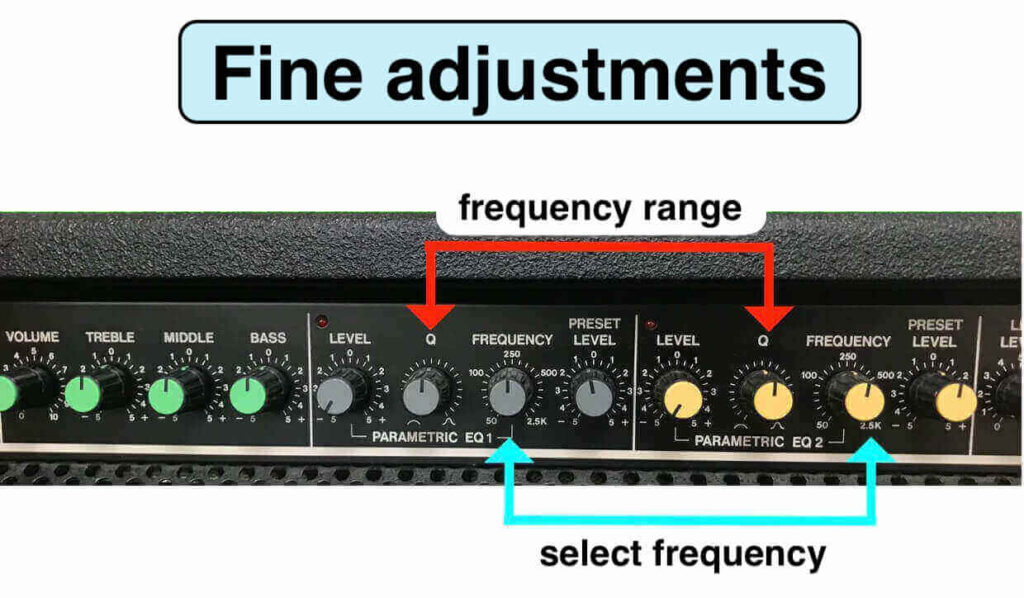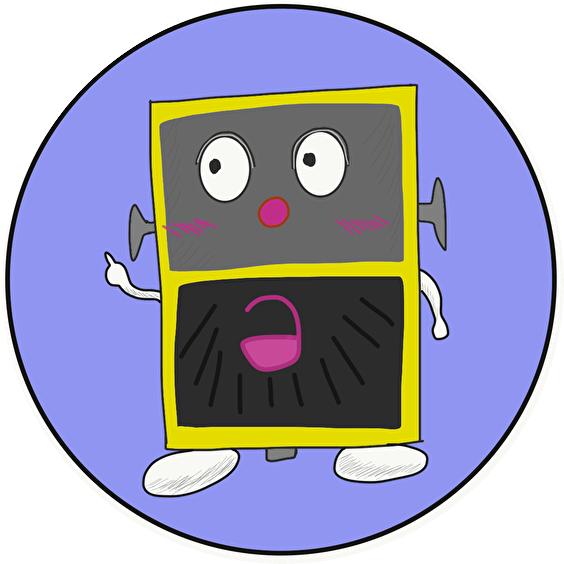 Tack
It is important that the amp you use has the "frequency" you like!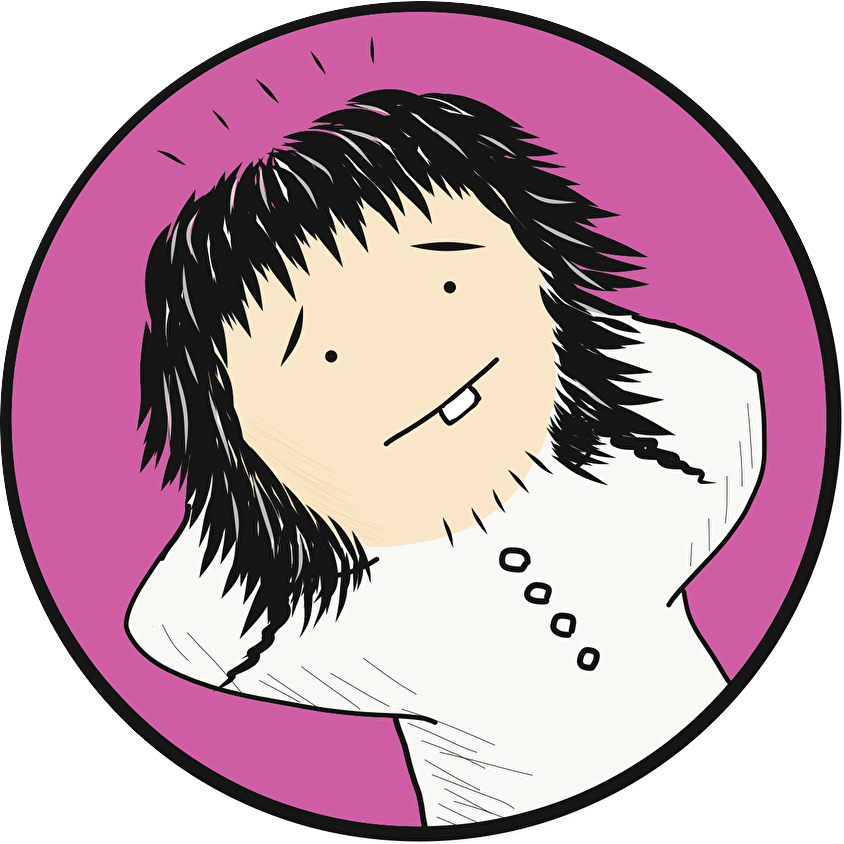 Heyji
Let's talk about "frequencies"
↓
About Frequency
It is better to have "knowledge of frequencies" when using the equalizer.

Frequency is "the higher or lower range of sound."
The number of waves that vibrate per second.
Unit is hertz (Hz).

For example: a sound that vibrates 60 times per second is measured in "60Hz".
The larger this number, the higher the frequency and the "higher the sound".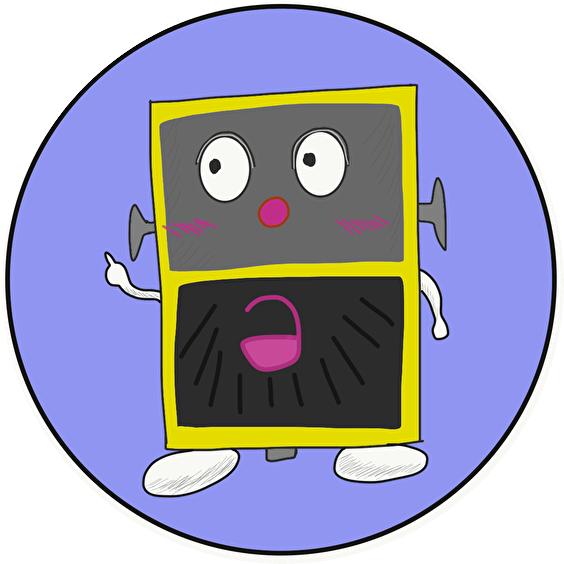 Tack
The frequencies that can be heard by the human ear are 20Hz to 20,000Hz.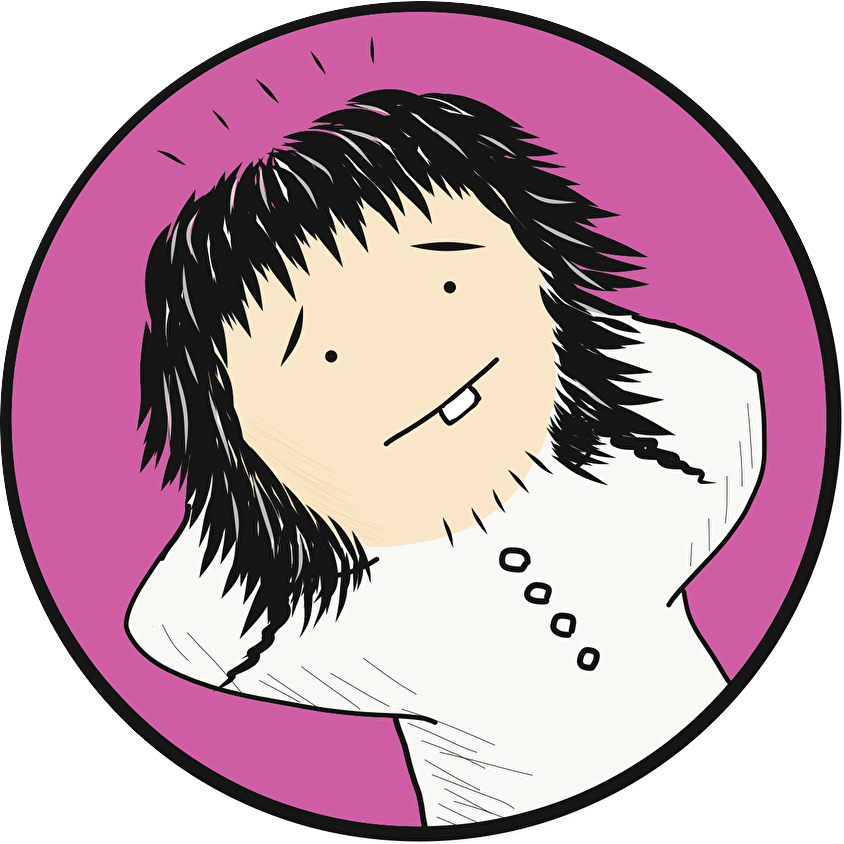 Heyji
The number marked on the equalizer is the frequency.
↓
※2KHz is 2000Hz.
4.5kHz is 4500Hz.
"k" is thousand.
Know how the equalizer(EQ) is working
How the sound changes when the equalizer is done.

This sound sources are intentionally increase the equalizer.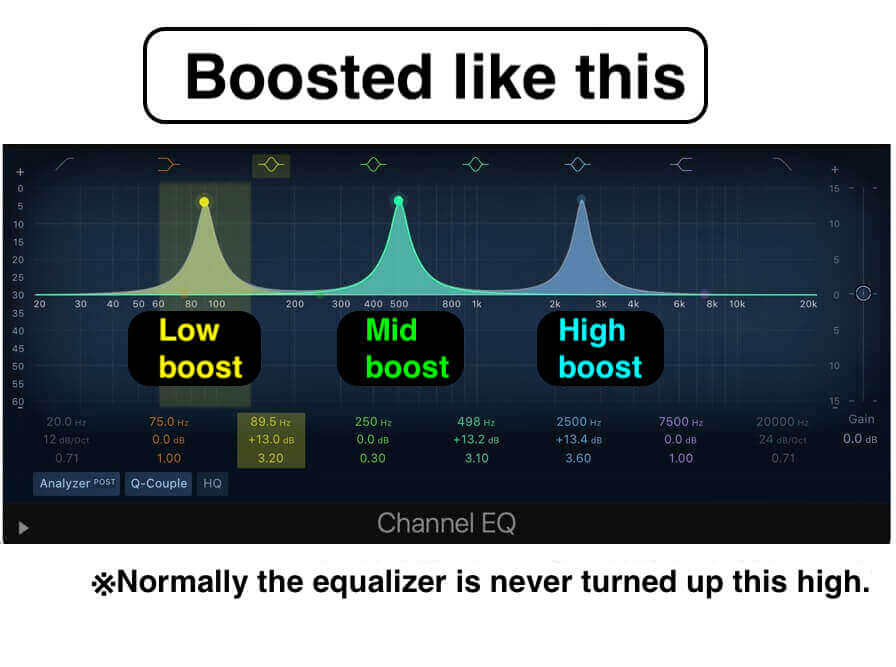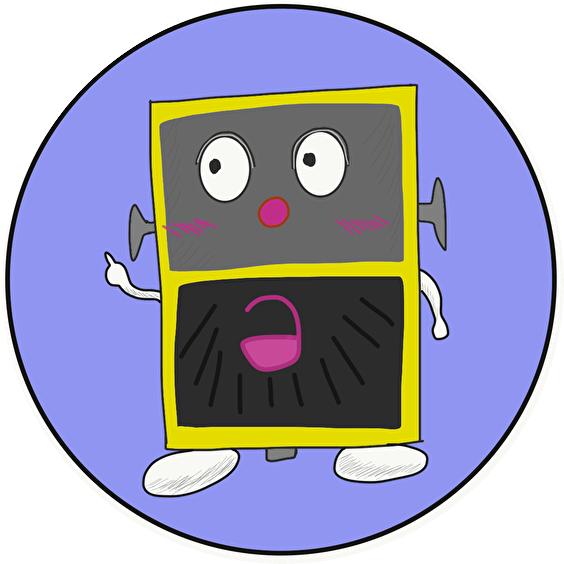 Tack
How does the sound change?
Let's listen♪
↓
Raise & Lower Low-range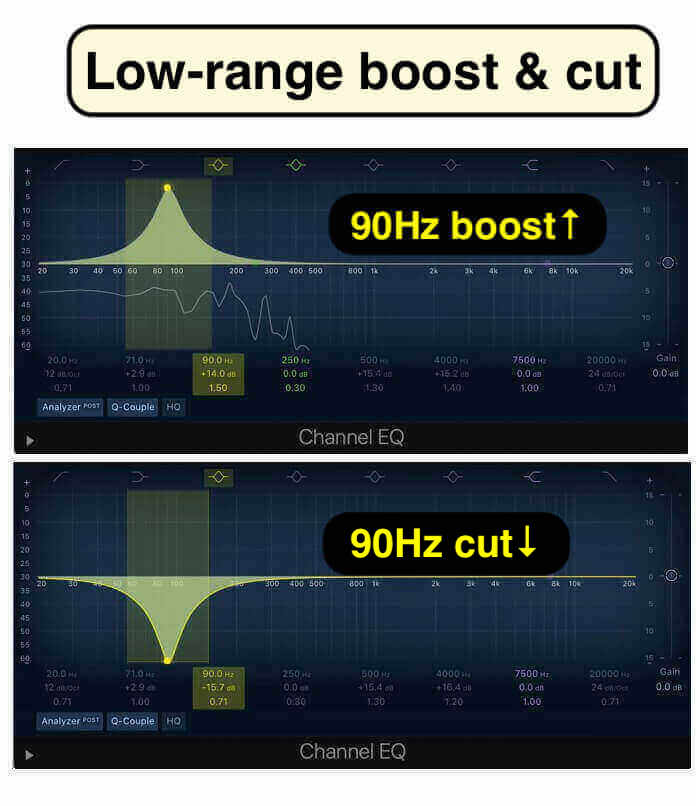 ①1st: Clear sound →2nd: EQ sound raised 90Hz
②1st: Clear sound →2nd: EQ sound lowered 90Hz
Raise & Lower Mid-range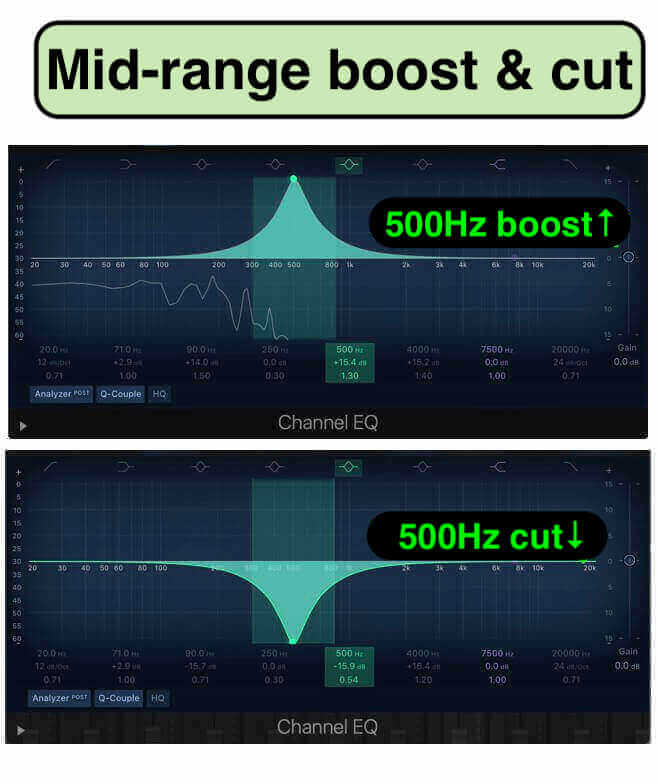 ①1st: Clear sound →2nd: EQ sound raised 500Hz
②1st: Clear sound →2nd: EQ sound lowered 500Hz
Raise & Lower High-range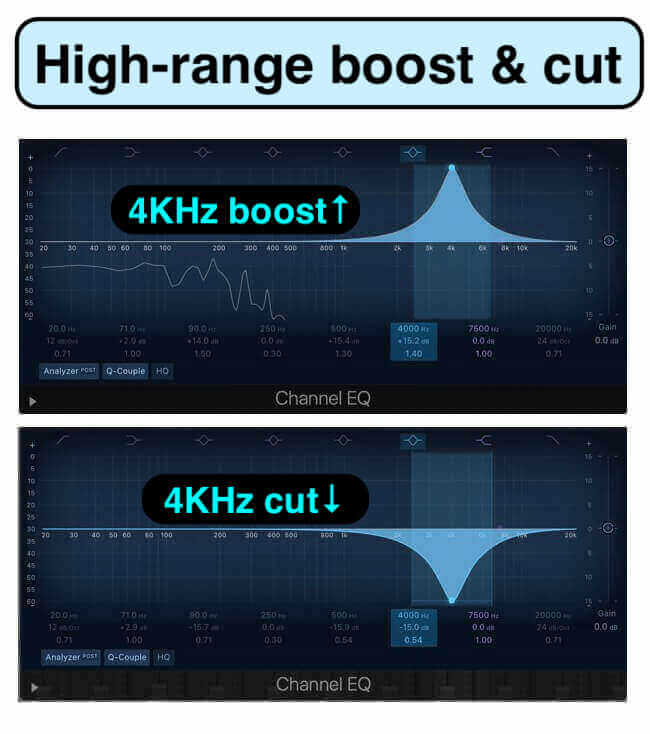 ①1st: Clear sound →2nd: EQ sound lowered 4kHz
②1st: Clear sound →2nd: EQ sound lowered 4kHz
Thus, the equalizer can change from low to high frequencies.
Does it fit the band sound?
【point】
It is important to equalize for the reason that "this range of the band's sound is missing or too much".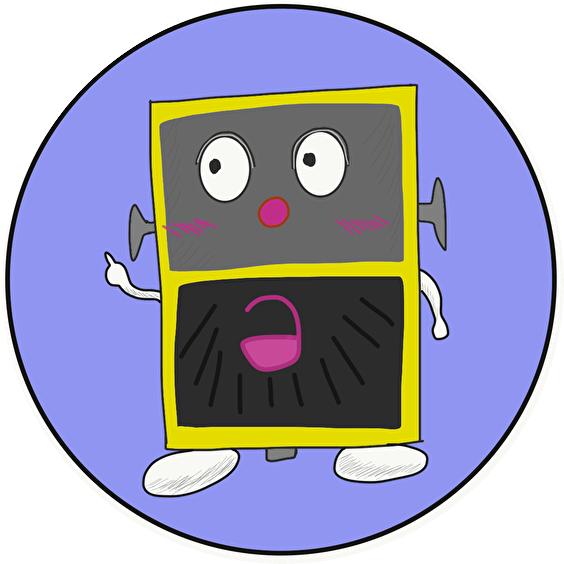 Tack
Correct the sound and make it fit the band's sound.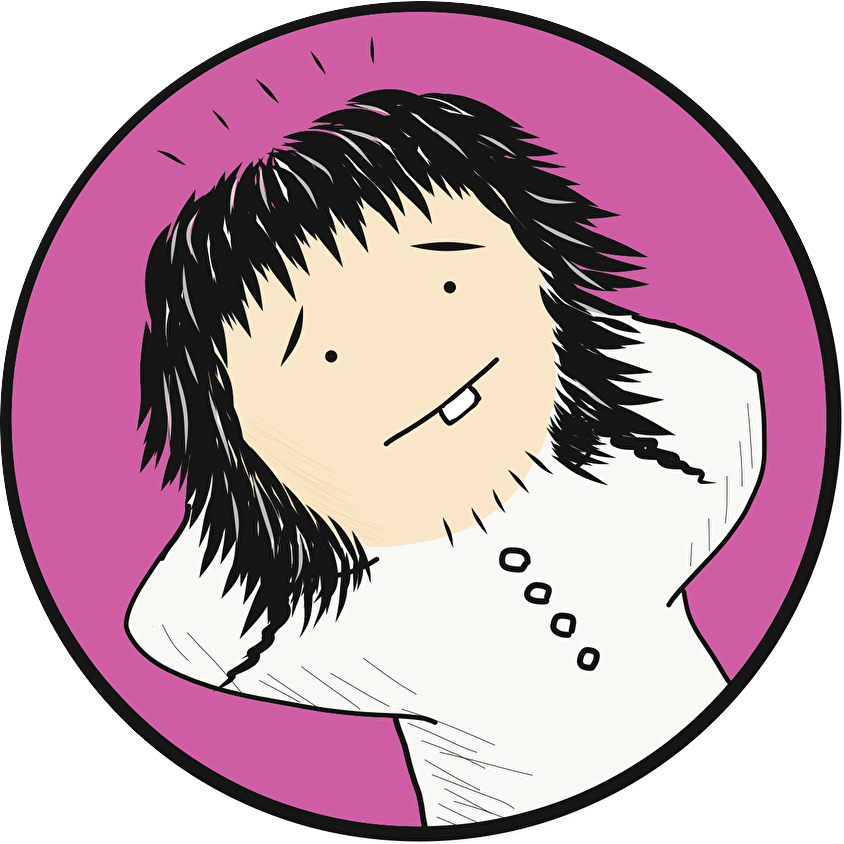 Heyji
There's a difference between the sound you like and the sound that fits your band.
How to use the equalizer that you should not make a mistake
Sometimes people use the equalizer the wrong way.
What is the setting for?
①Raise the knob too much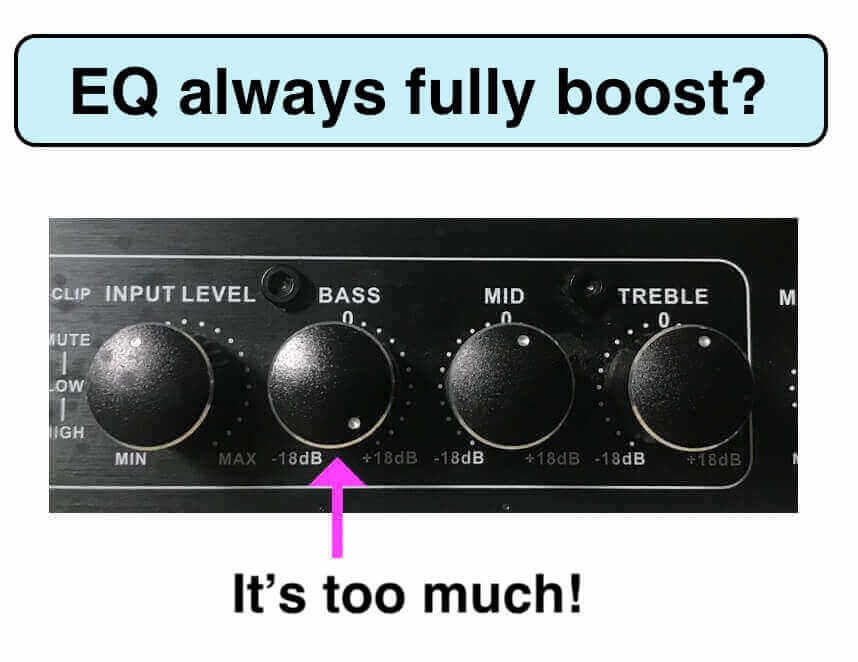 What the hell are you do?

Taught by seniors…
ignore…
②Raise the low end of the range because the high end is too high!
It is "too much high range!"
Raised low range opposite to high range.

hmm…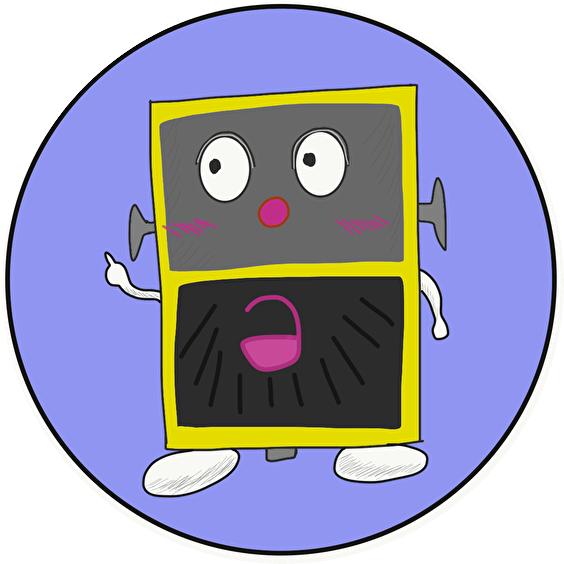 Tack
The root cause has not been resolved.
In such cases, it is better to lower the TREBLE.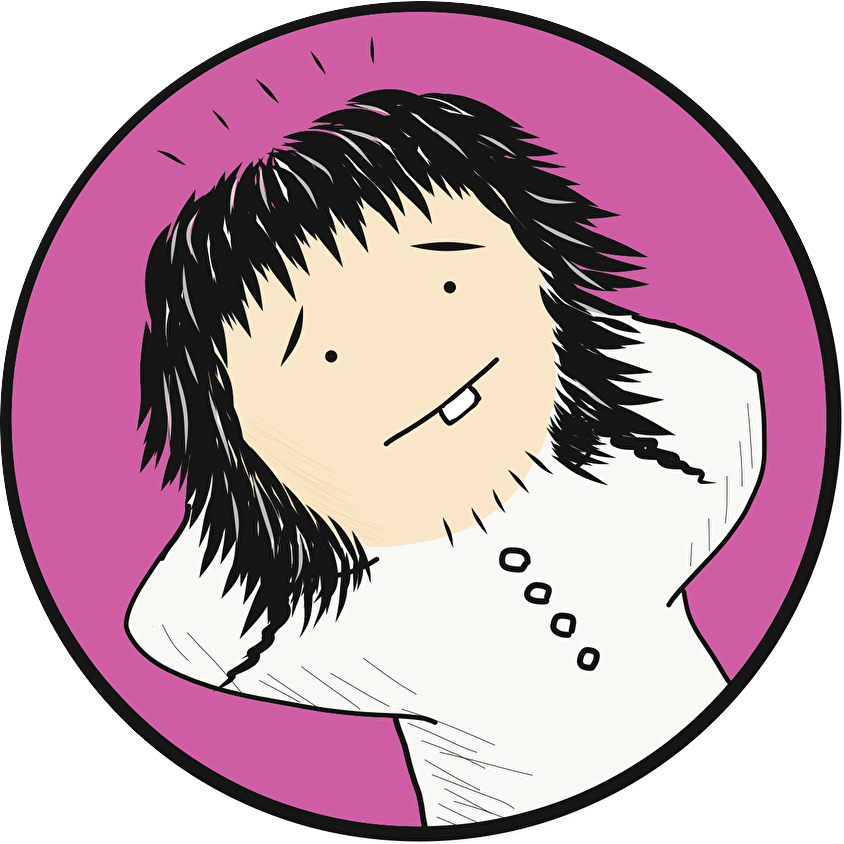 Heyji
You can also deal with this by "turning down the TONE VOLUME" on the bass itself.
Bass's article here
↓
・Jazz Bass's article
・Precision Bass's article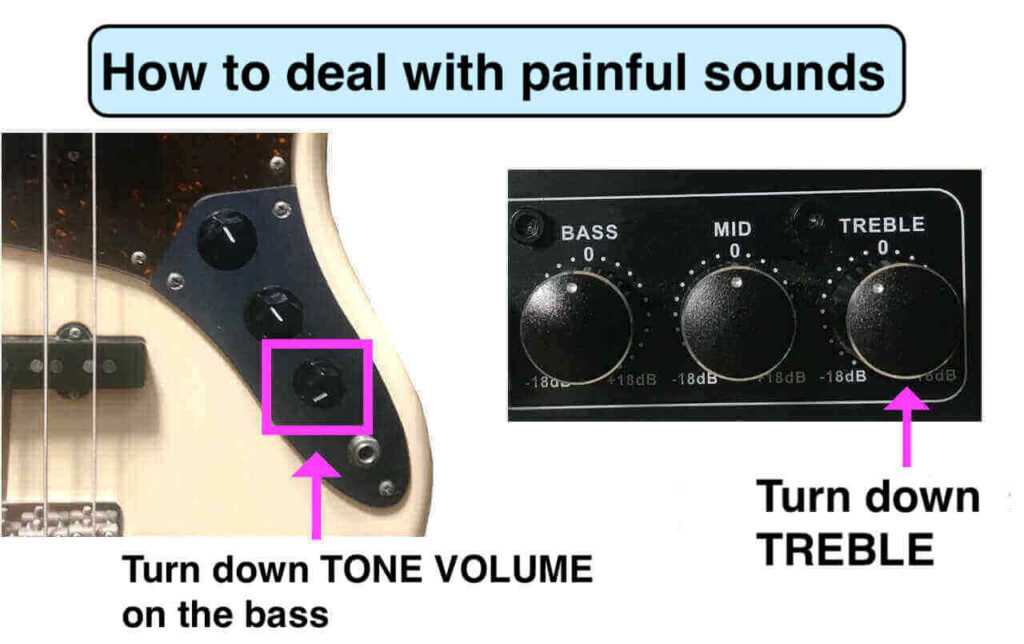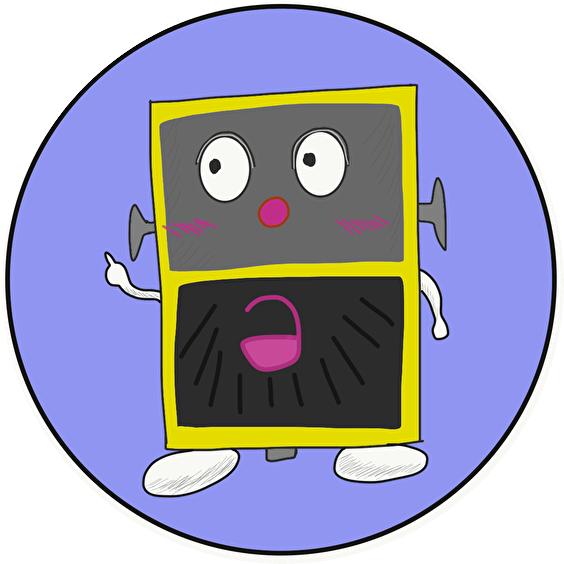 Tack
That setting will mix well with the band♪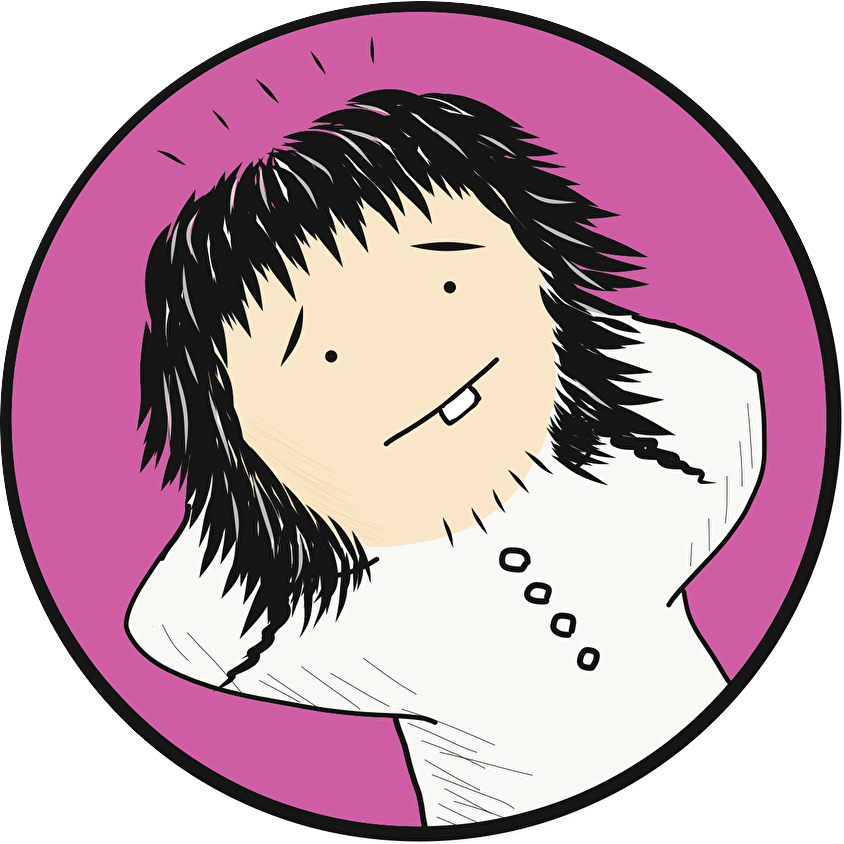 Heyji
At first, just keep trying and making errors.
And next, some recommended equalizers!
↓
Recommended equalizers (EQ)
There are many available from various manufacturers.
①MXR/ M108 10Band Graphic EQ
・10 band frequencies can be adjusted over a wide range
・Input gain and output volume can be adjusted
・Slider LED lights up in red.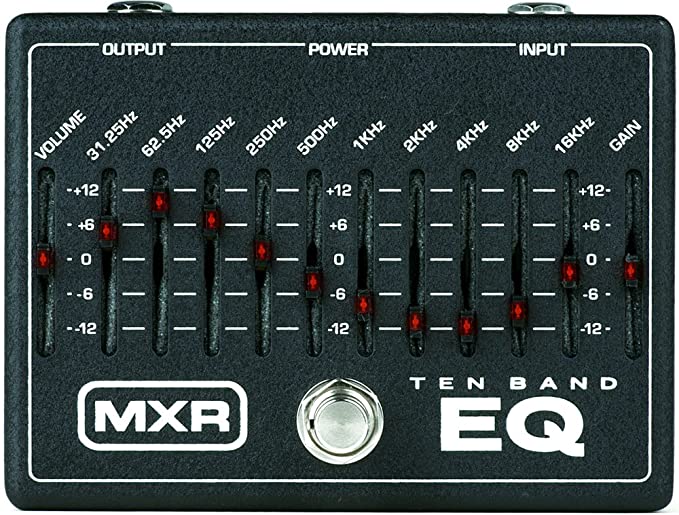 ②MXR/ M108S 10Band Graphic EQ
Updated version of the "M108 10Band Graphic EQ"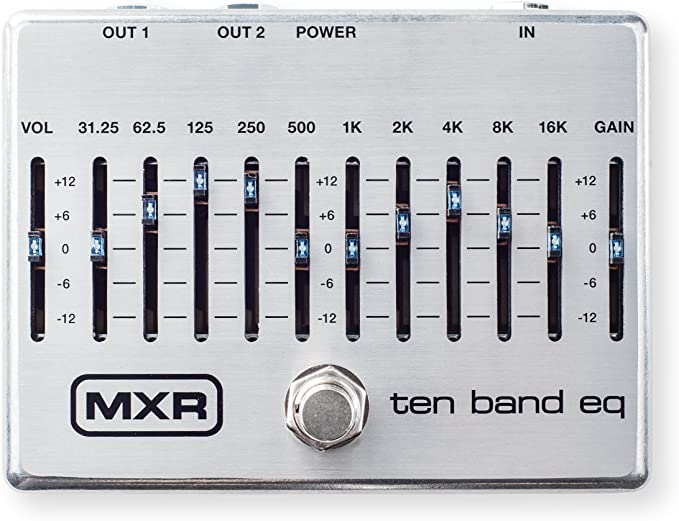 This is my favorite equalizer.

What's the difference?"
↓↓
・True Bypass
(function that does not pass through effectors when turned off / can prevent sound quality degradation)
・Noise reduction circuitry is added.
(function to reduce noise on the sound signal)
・The LED lights up blue when switched on, which looks great on a dark stage!
・Two outputs allow connection to two amplifiers.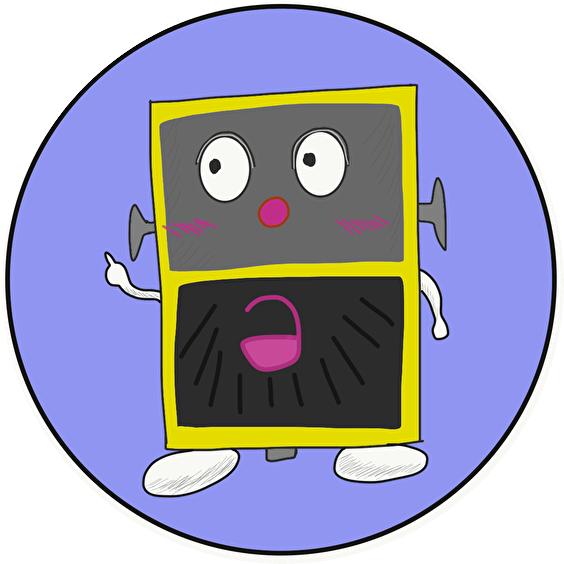 Tack
Raise 250Hz.
Let's use & listen♪
↓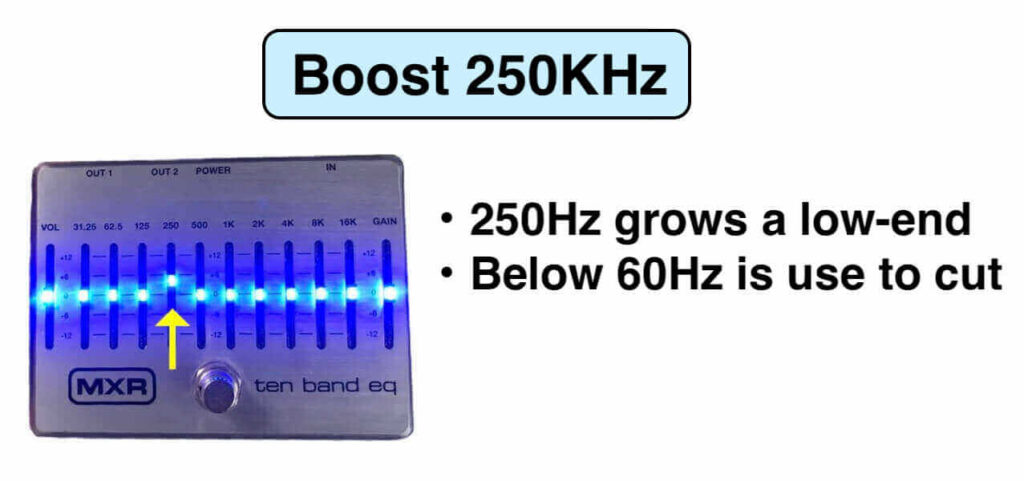 [sound source]
1st: Clear sound→2nd: EQ sound raise 250Hz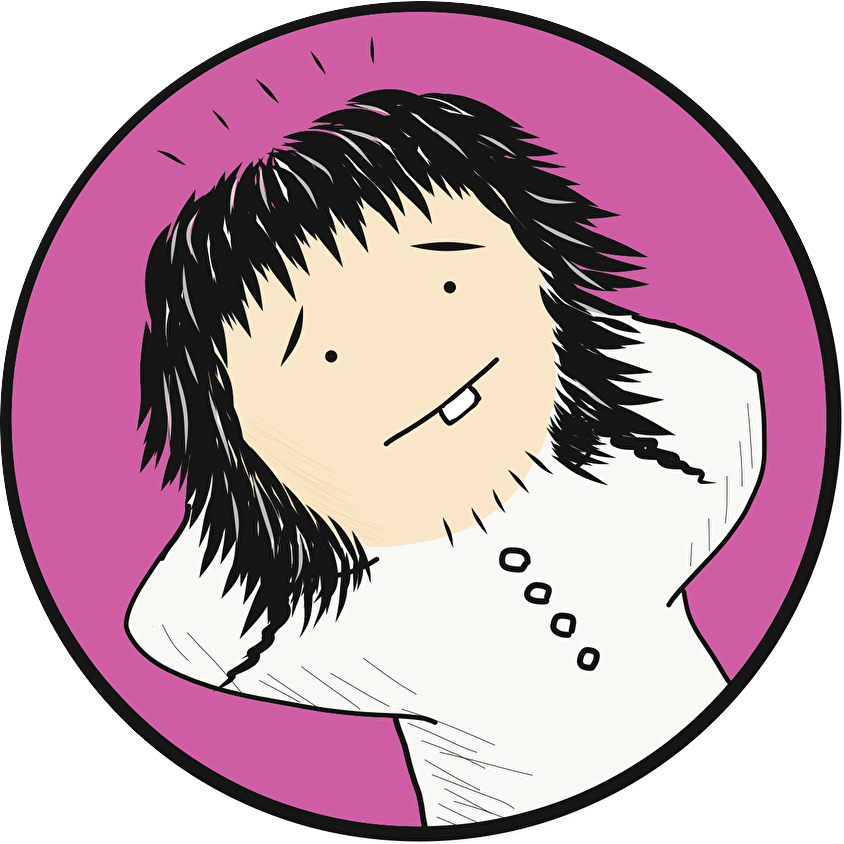 Heyji
When you play slapping, raise 2KHz!
↓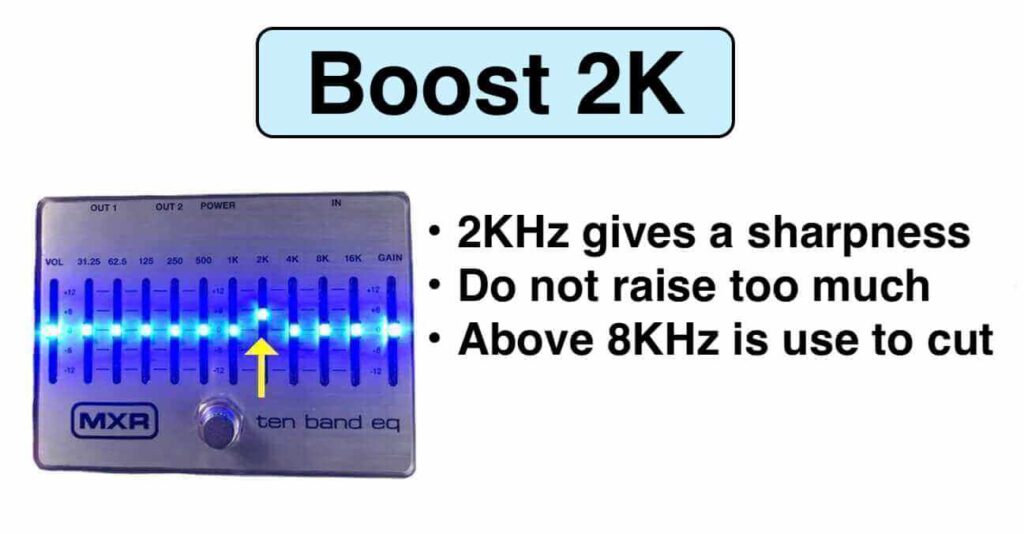 [sound source]
1st: Clear sound→2nd: EQ sound raise 2KHz with Slapping♪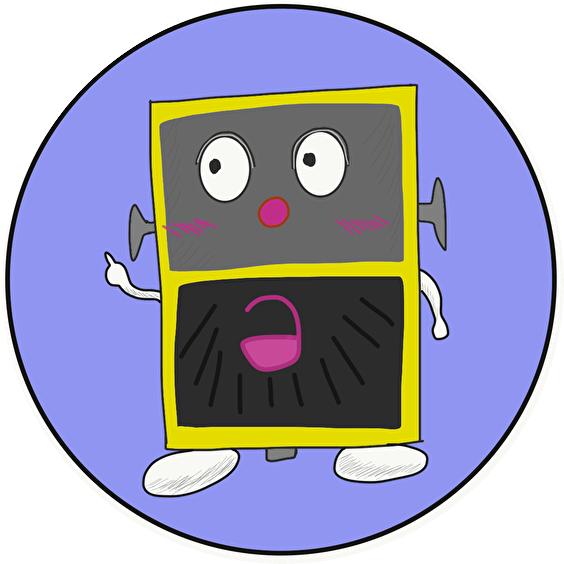 Tack
Raising 2KHz emphasizes the sound of the pluck.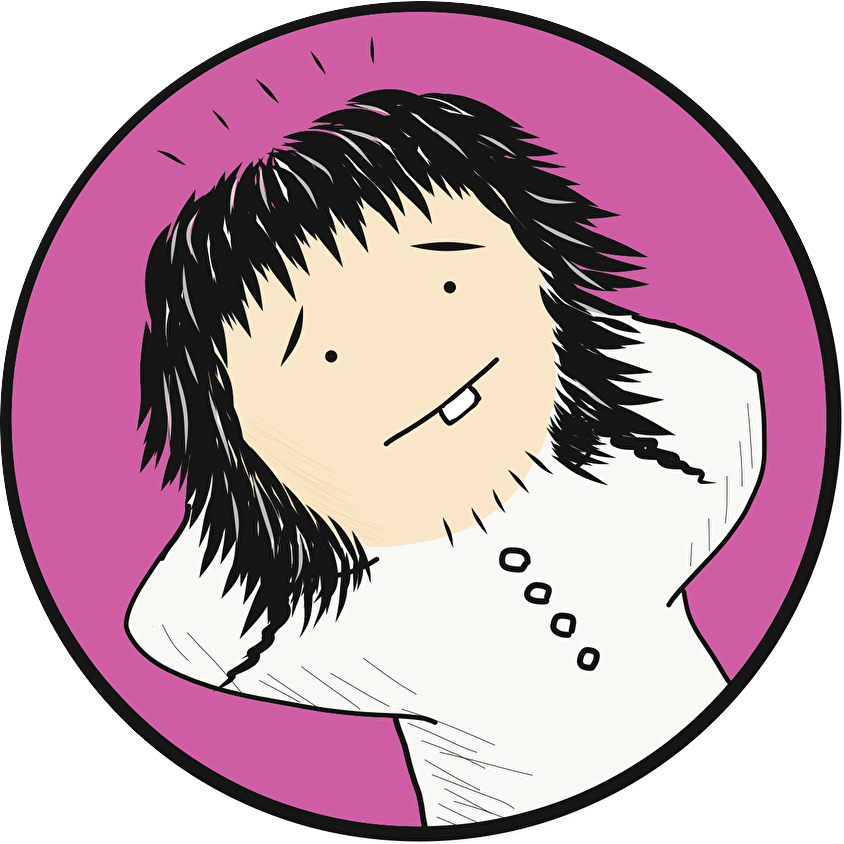 Heyji
There's a 6Band version of this MXR!
↓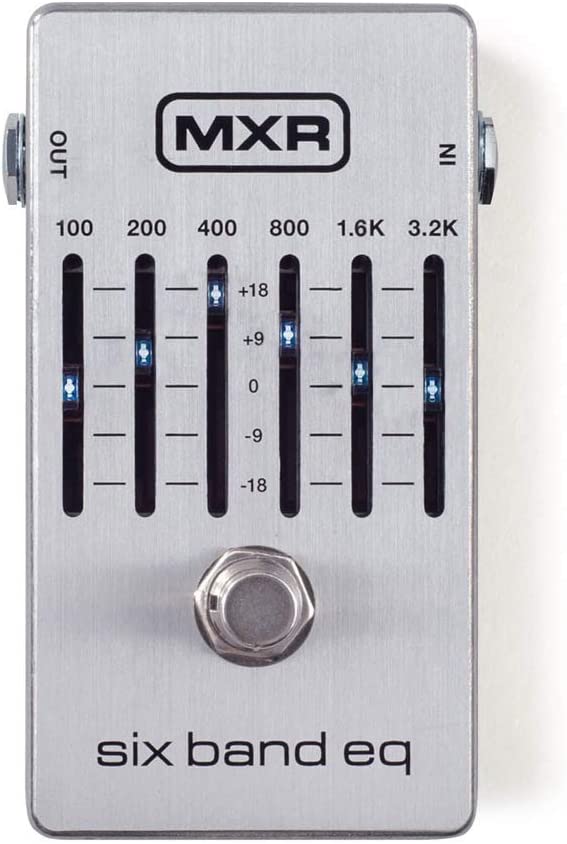 ③BOSS/ Bass Equalizer GBE-7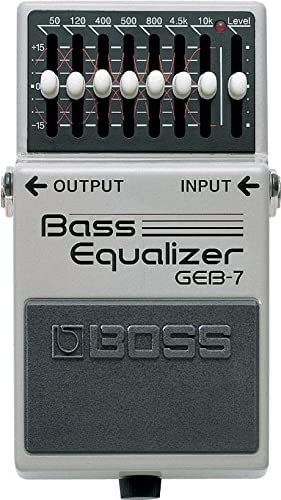 This is 7-band graphic equalizer.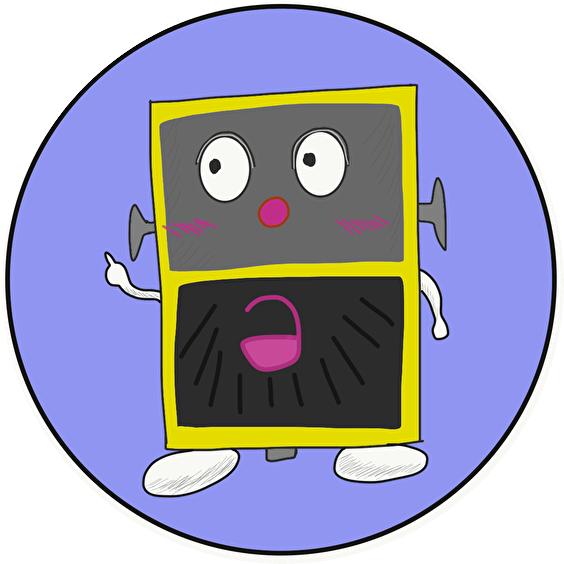 Tack
To create a sound with presence, turn up the 120Hz or 400Hz!
※Be careful not to turn up the treble frequencies 4.5 KHz and 10 KHz too high, or the sound will be painful.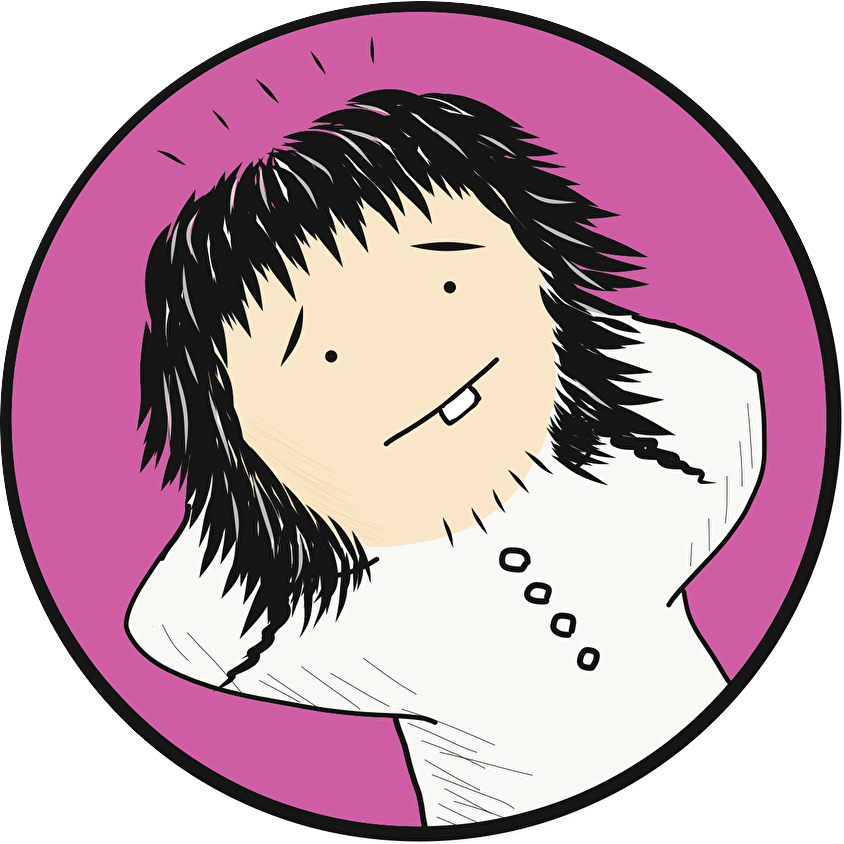 Heyji
④RevoL effects/ 7GRAPHIC EQUALIZER "EEQ-01"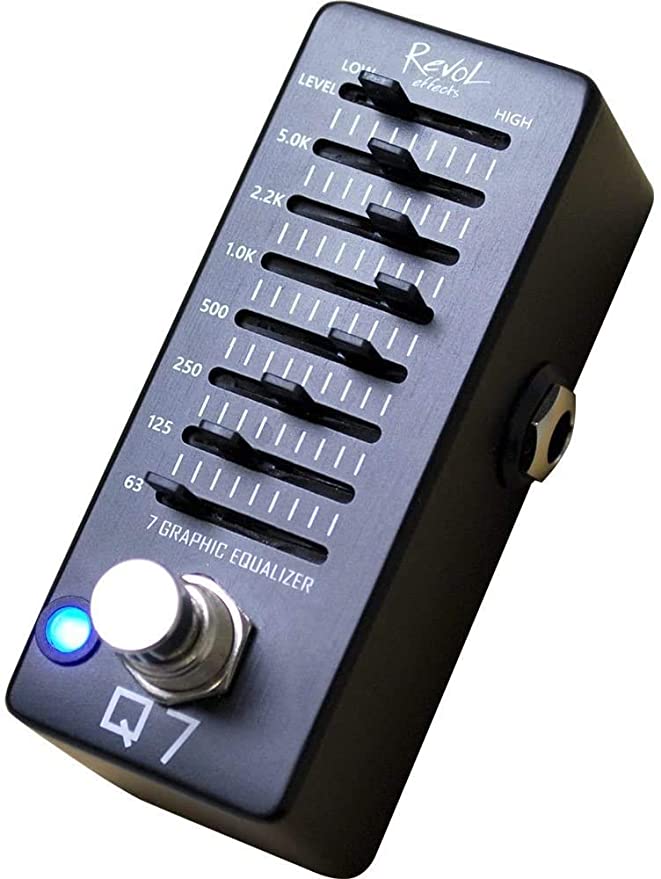 It is a cheap and good frequency adjustable equalizer.

・125Hz or 250Hz to bring forward the low-mid range
・2.2KHz for clearer & shaper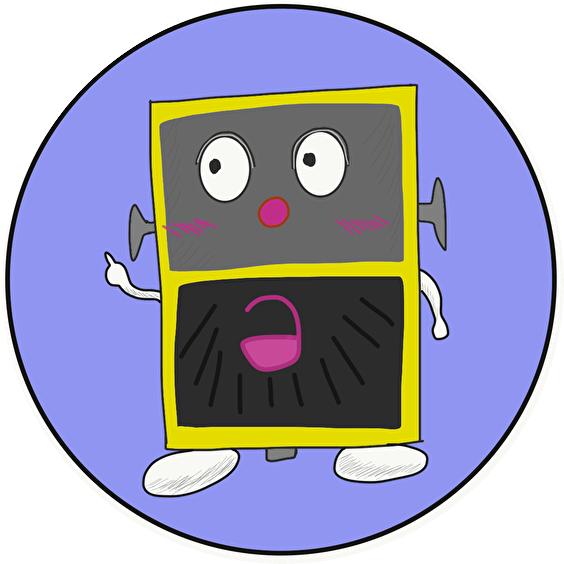 Tack
125Hz & 250Hz are a powerful friend in sound creation!
Equalizer for bass is also available.
↓
⑤RevoL effects(レヴォルエフェクツ)/ BQ7 EBEQ-01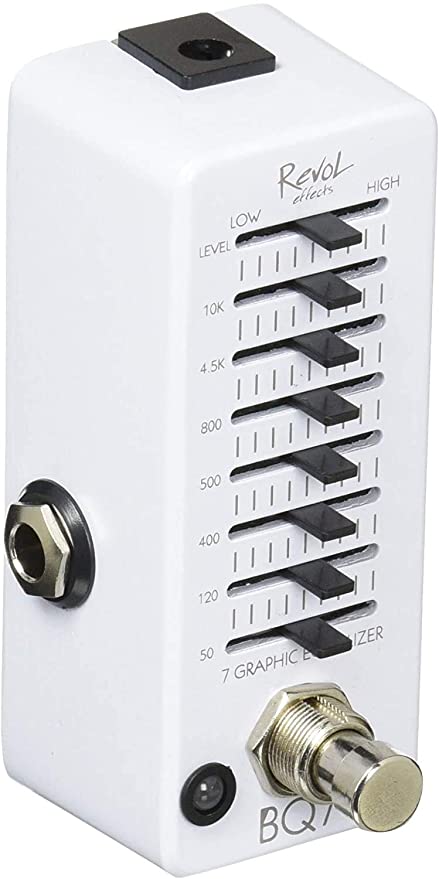 For the bass of EEQ-01.
【What's difference?】
RevoL effects/EEQ-01
・63Hz・125Hz・250Hz・500Hz・1KHz・2.2KHz・5KHz

RevoL effects/BQ7 EBEQ-01(for bass)
・50Hz・120Hz・400Hz・500Hz・800Hz・4.5KHz・10KHz
※I like that EEQ-01 has "125Hz/ 250Hz/ 2.2KHz".
⑥Use the equalizer of a multi-effector
Heyji
There is also a way to equalize using a multi-effector.
↓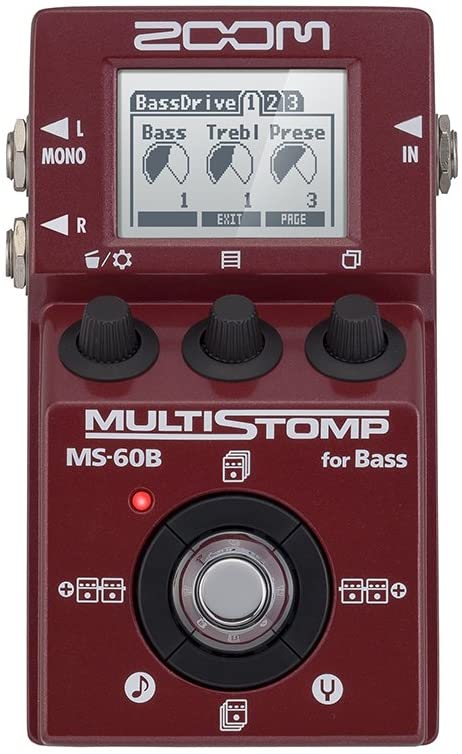 The equalizer function is included in the multi-effects unit.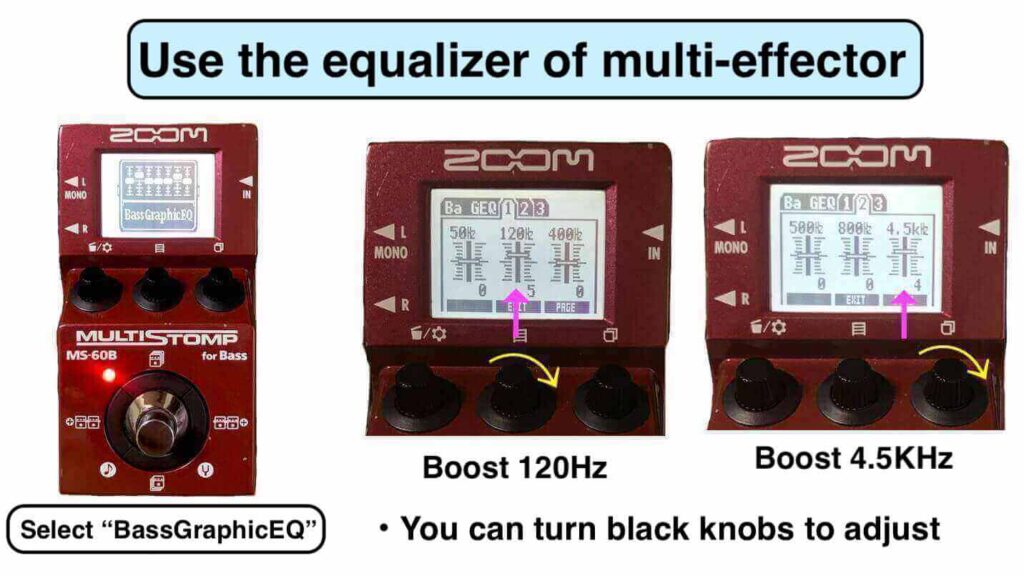 ↑
You can select a frequency and correct it while viewing the display.

【Setting】
・Boost 120Hz
・Boost 4.5KHz

[sound source]
1st: Clear sound→2nd: EQ sound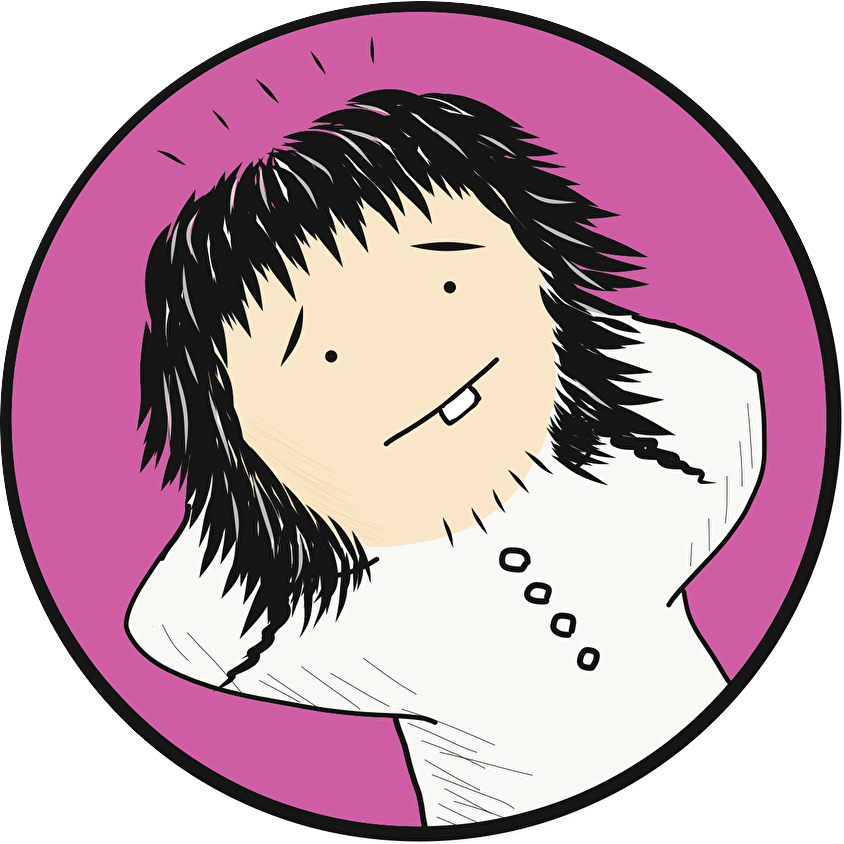 Heyji
That's some nice mid/low range going on there!
※In addition to this, the multi-effects pedal has many other functions.
Use the equalizer with a set of other effectors♪
the equalizer's function is to correct the sound quality when other effectors are connected.

Here is "When a distortion effector is connected"
↓
Raises the low end of the distorted sound.
Distorting the sound may cause the bass range to decrease.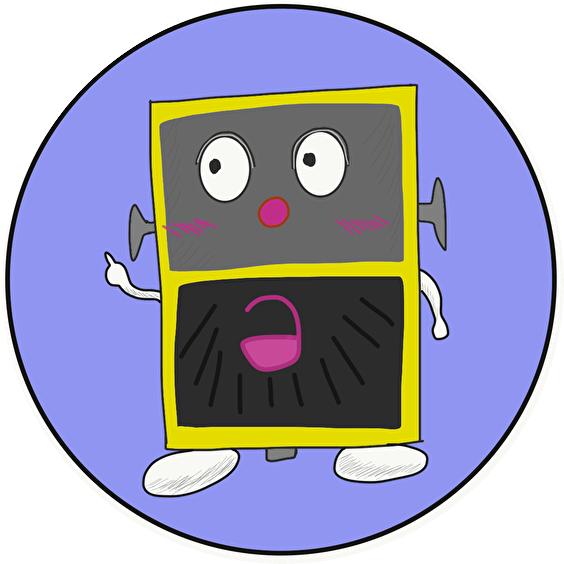 Tack
It ruins the distorted sound.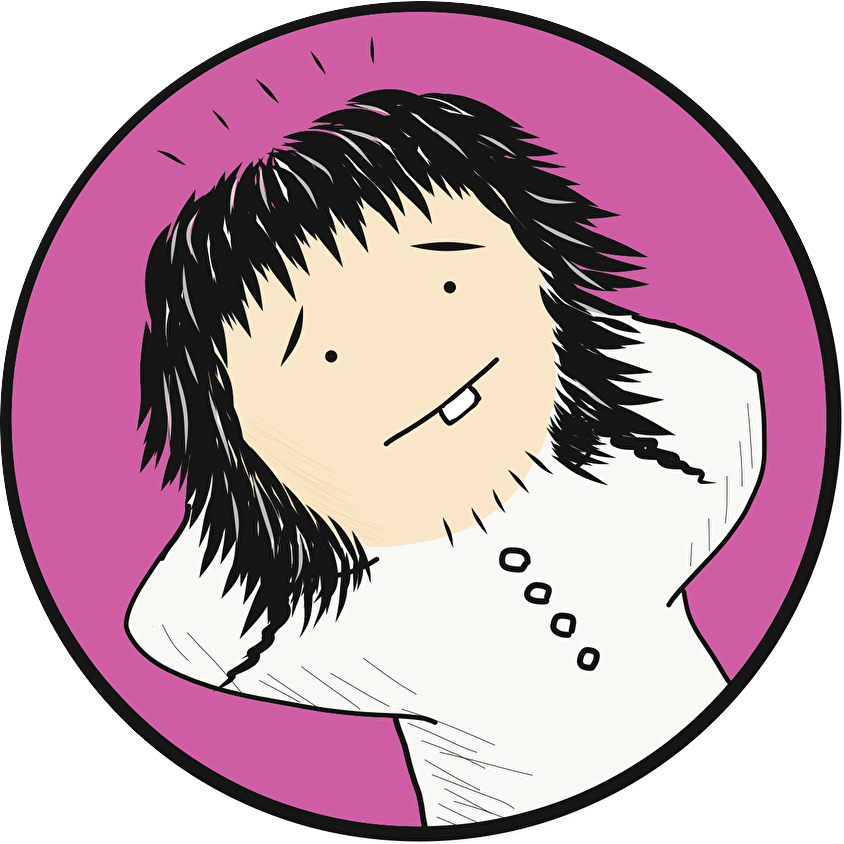 Heyji
When I use distortion, I use a set of MXR equalizers to create the sound.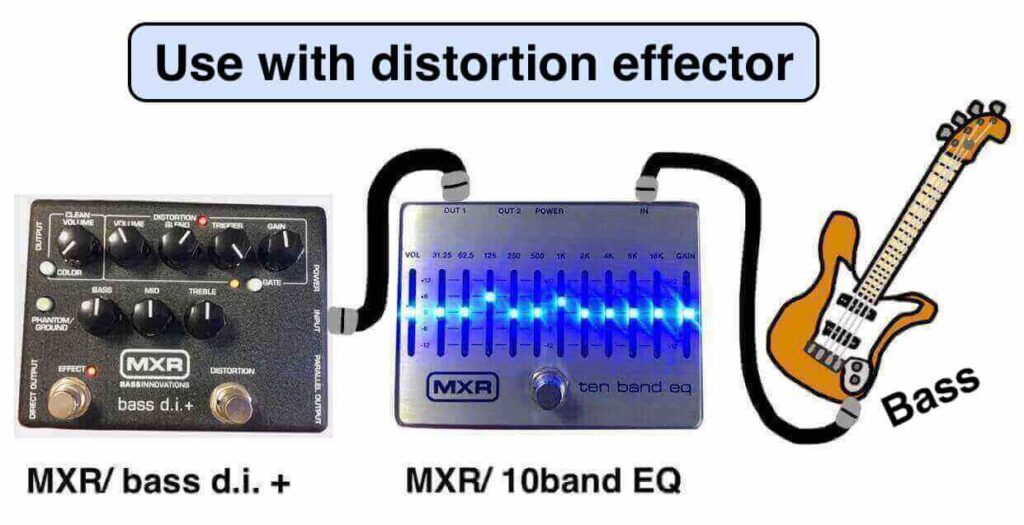 The sound distorted by "MXR bass D.I +" is corrected by "MXR 10Band EQ".

Listen this sound♪
↓
1st: No EQ→2nd: With EQ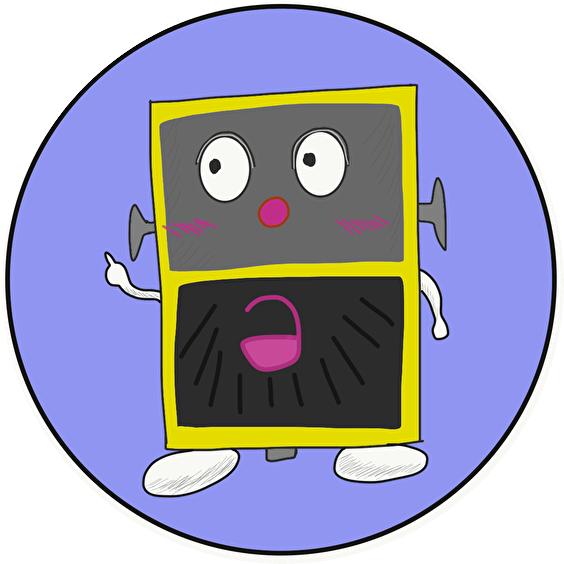 Tack
I see distortion and bass frequencies coming forward.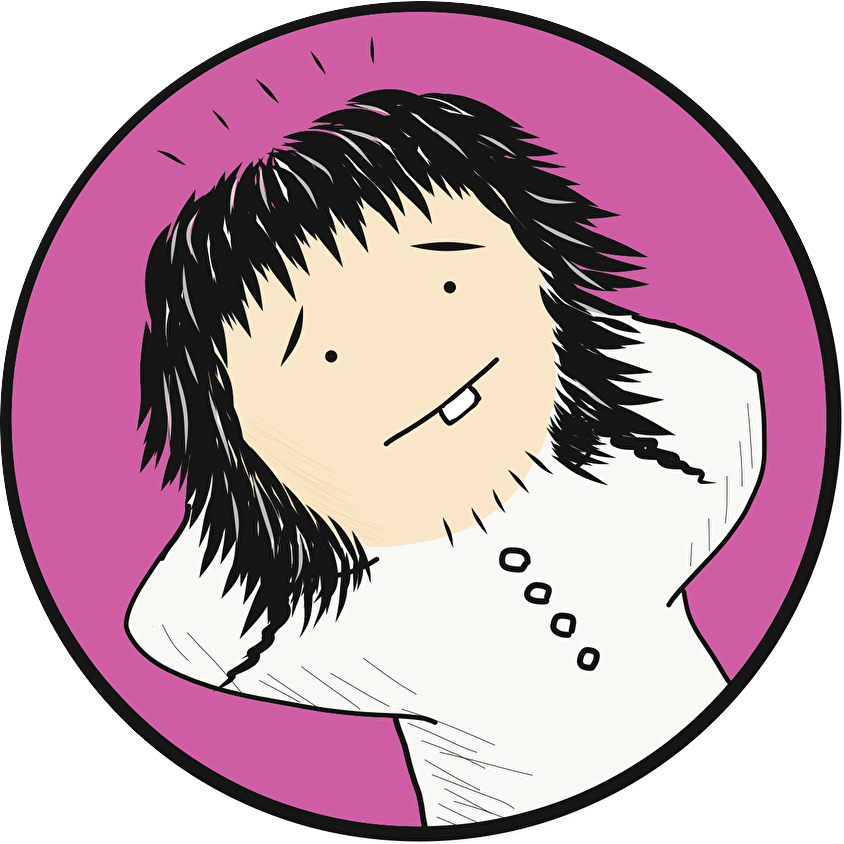 Heyji
the other article here
↓
・Distortion effector's article
・SANS AMP's article
Recommended equalizers(EQ)〜closing〜
Thank you for reading with us!!

It was "EQ sound creation"

Graphic equalizer is easy to use!

・The ability to correct a wide range of tones, from 6 to 10 bands.
・Visual changes are easy to understand.


【sound quality】
・125Hz or 250Hz give you a powerful & low end.
・2KHz or 4KHz has a good sharpness.

【be careful】
・Do not turn up & down too much!
・It will become blurred sound & painful sound.

【band sound】
The key is to position your sound where it belongs in the band's sound.

That requires trial and error for that in the band.


・Learn from failure
・Don't let failure get in the way

Your good sound almost there!!
Equalize.

Make sure that "your sound" and "the band's sound" are equal.

This is an eternal theme.


See you soon!
peace out♪