Heyji
The instrument case that came with my beginner's set was falling apart when the zipper broke…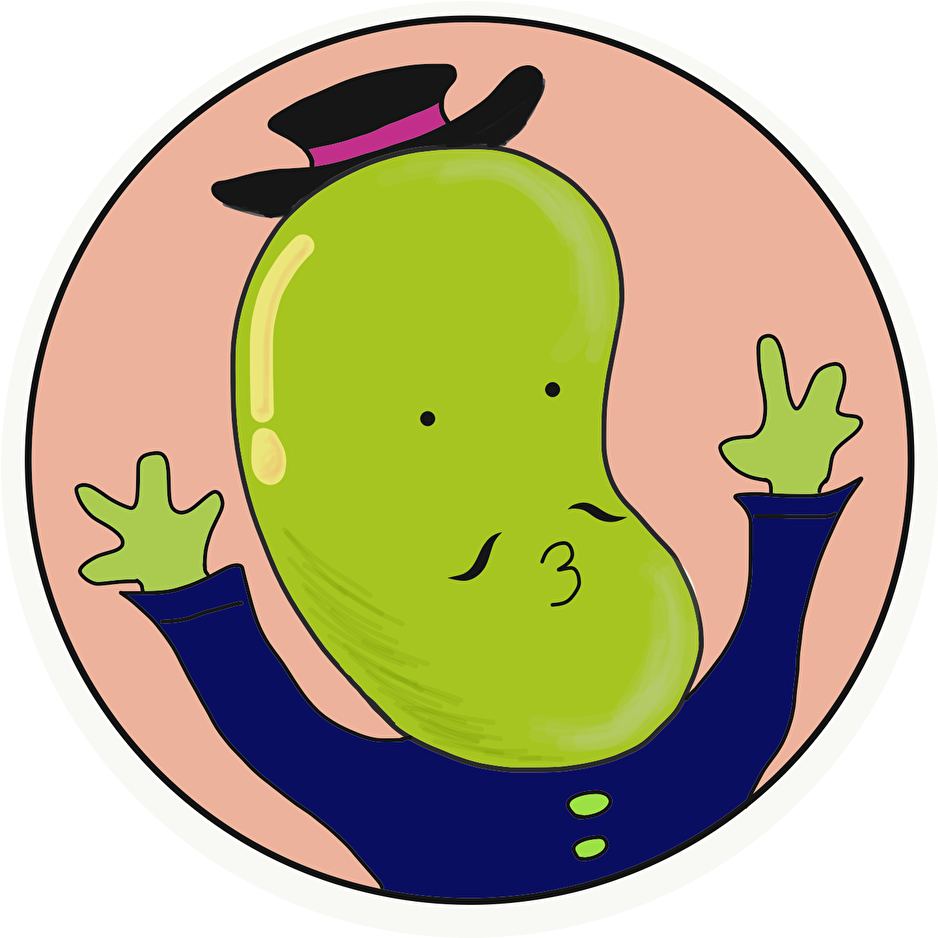 Mr.Bean
You want a strong case for your precious instrument♪
【this article for】
・Which gig bag should I choose?
・I want to buy a new gig case.
・I want a light and strong bag!
Gig bags are important for carrying musical instruments.

I'd like to use a case that is as strong as possible.
・In the first half of the article, we explain the knowledge & selection points of gig bags.
・The second half of the article introduces recommended gig bags.
※skip to recommended gig bags→Go to Gig Bags!
Let's get started!!
Hope you find a good Gig bag for your Bass♪

※Japanese article here→Gig Bags
Gig bags(cases) for instruments
Theses are called "gig bags" "gig cases"
There are many ways to call it.

・Carry with instruments in it.
・It can be carried on the back, in the hand, etc.
・Can be stored when not in use.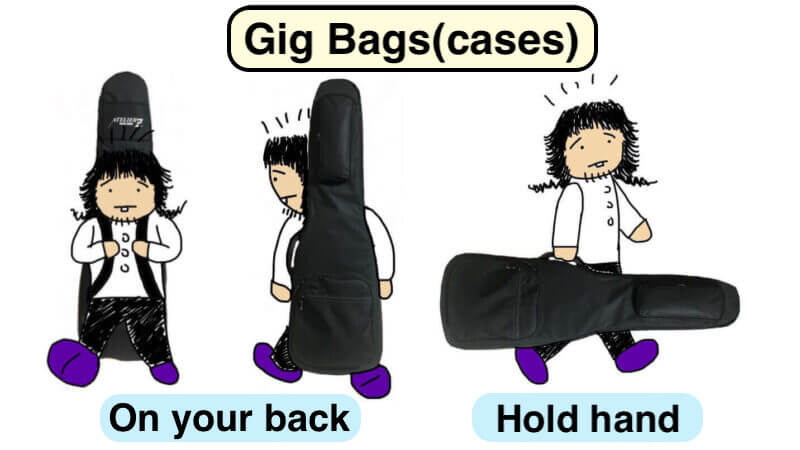 When you purchase the Bass, a case is included with the set.

※Bass's article here!
↓
・Jazz Bass' article
・Precision Bass's article
Points to choose when selecting a gig bag – Lightweight, backpack type is recommended.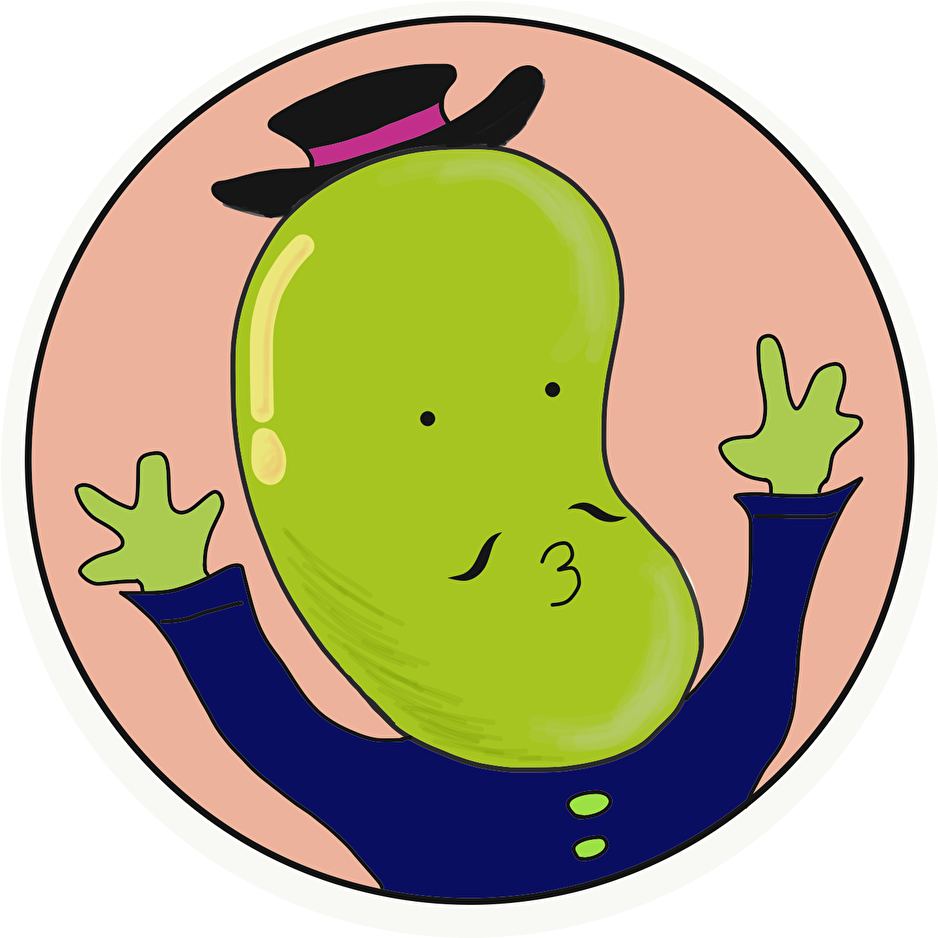 Mr.Bean
What if you don't know which one to choose?
Points to choose
【points】
・Lightweight case
・Strong case (durability)
・Backpack type is less stressful on the shoulders.
・Rain resistance (waterproof)
・Large and small storage pockets are convenient.
・Cases that fit the shape (size) of your bass.

Considering the burden on the shoulders, I recommend a backpack type!

And larger pockets would be useful!
A large pocket can hold two or three effectors.

※Effector's article here!
↓
・SANS AMP's article
・Distortion effector's article
The cheap cases are worrisome.
・The impact of a collision can damage the instrument.
・No shelter from rain.
・The zipper is broken easily and hard to shut.
・Cannot store music sheets or cables.

The thin case is a bit worrisome…
Heyji
Cheap case zipper broke quickly.
3 types of gig bags(cases)
Differences in shape, weight, and hardness.
↓
Soft cases
I think this type of case comes with the bass when you buy it.
↓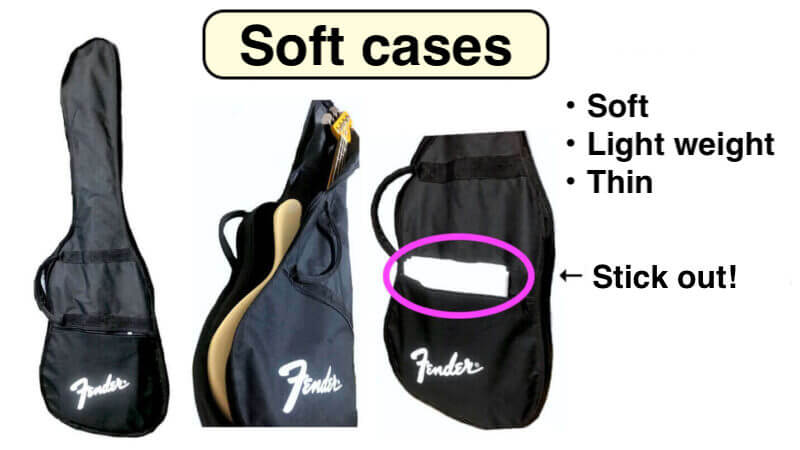 【Features】
・Soft
・Lightweight
・Thickness is so thin that it is dangerous when hitting against a door.
・The outside pocket is small, so A4 size music sheets will stick out.
Heyji
Large pockets are important!
Semi hard cases
・This type has a thick cushion pad inside.
・It is made to resist shock.

Of course, please keep it shock-free!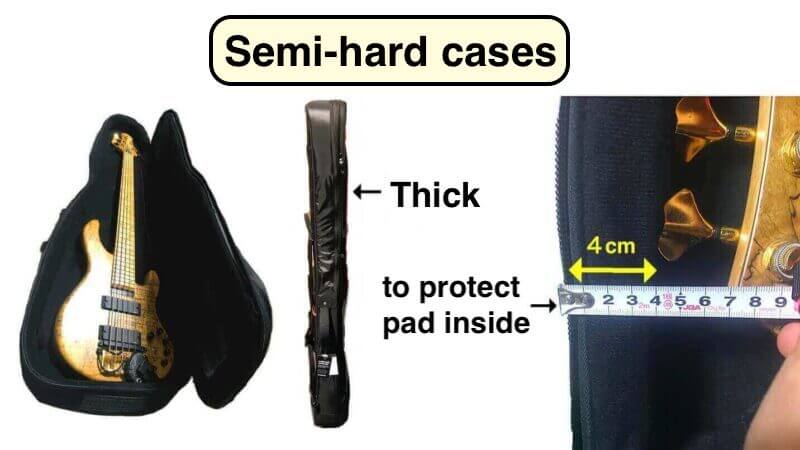 【Features】
・It is a little heavier than a soft case (but light).
・Cushioning makes it safe.
・Many of them are waterproof.
・Large pockets on the outside.
・Able to fix the neck (neck pillow)
Heyji
I carry my instruments in a semi-hard case.
Safe and secure.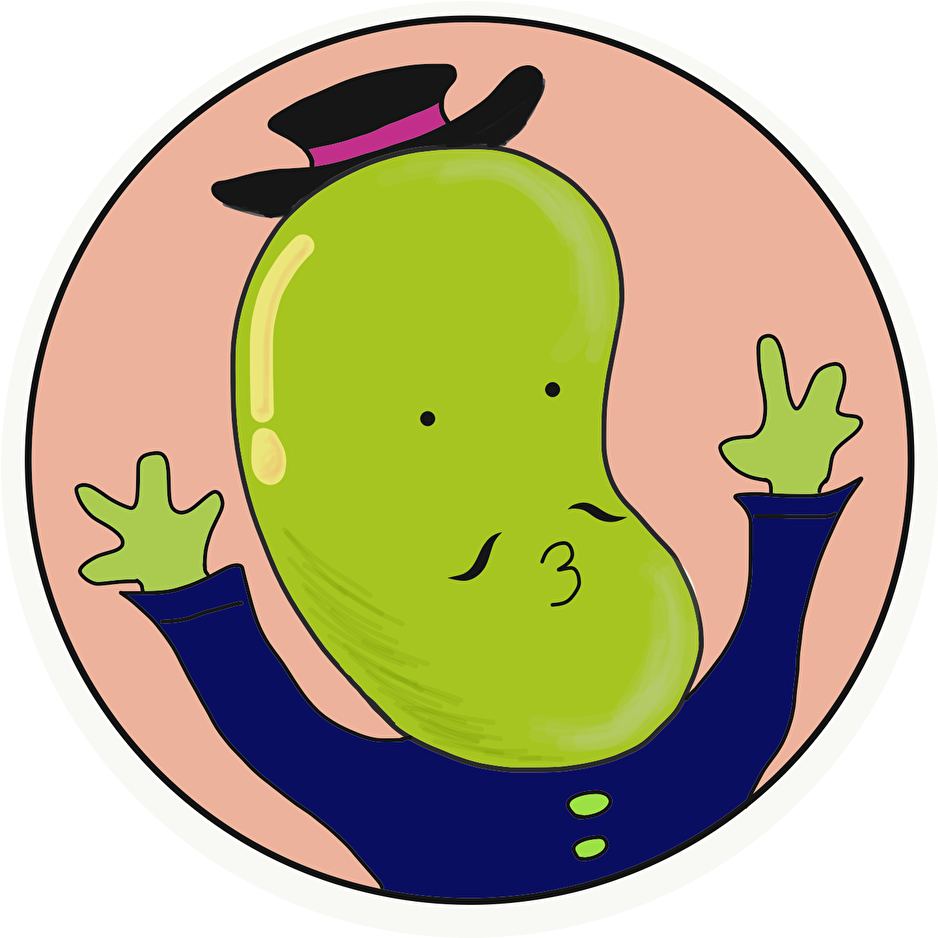 Mr.Bean
Some stores sell "semi-hard cases" as "soft cases".
Does "semi-hard case" mean "thick soft case"?
Hard cases
This type is the most "sturdy" type of protection for instruments.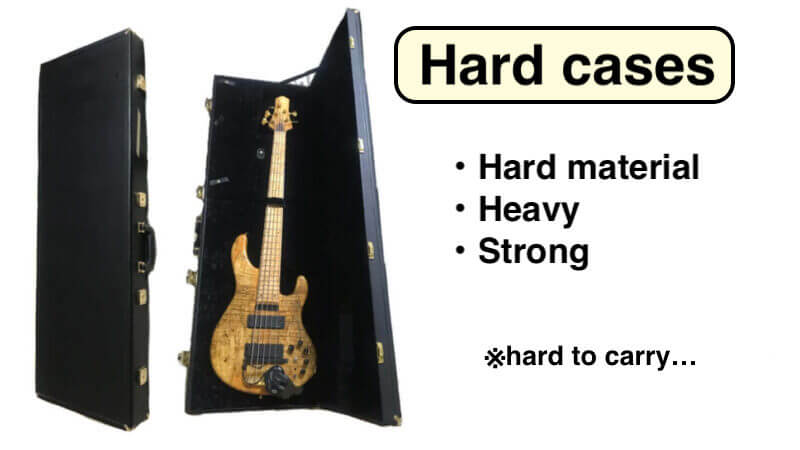 【Features】
・Hard material
・Heavy
・The best protection for instruments!
・ Inconvenient to carry around.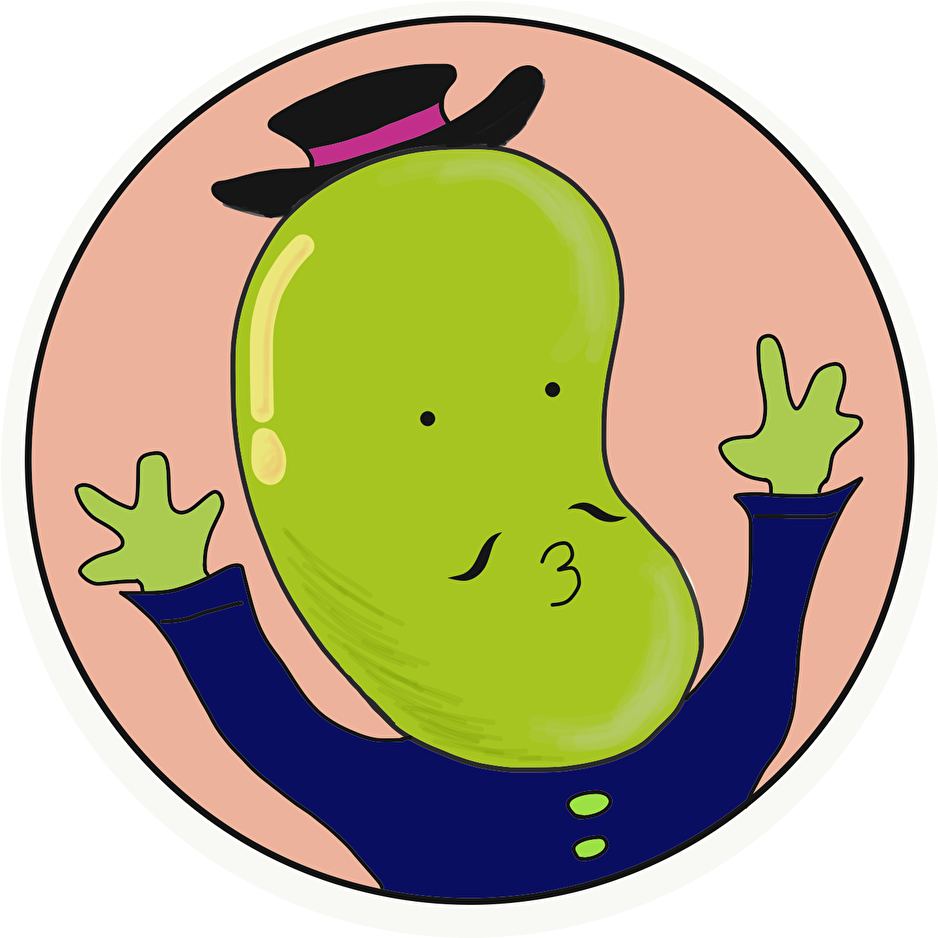 Mr.Bean
This is used for airplane travel, storing high-end bass.
Heyji
I wouldn't want to get on a train with this.
I still recommend the "semi-hard case!"
↓
Gig bags for bass~recommended semi-hard cases~
①ARIA / ABC-300EB
【Detail】
・Waterproof
・Two outside pockets.
・Music sheets and cables fit perfectly in the pockets.
・Removable neck pillow inside.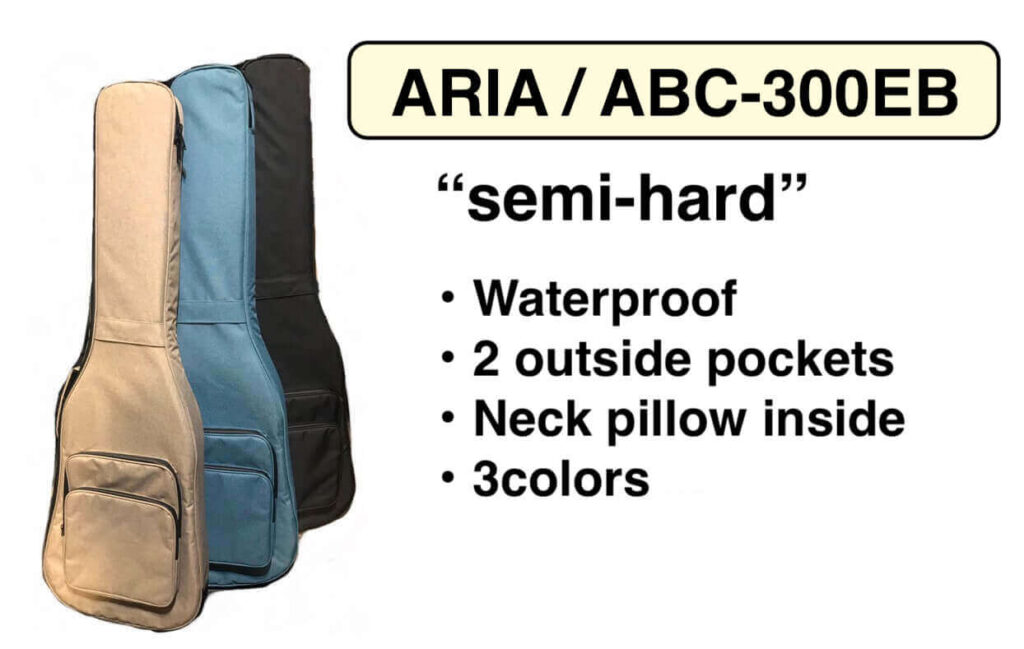 ↑
Choose your color!
Fender / FB620 GIG BAG
【Detail】
・Thickly padded inside to protect the bass
・Neck pillow included
・Water-resistant material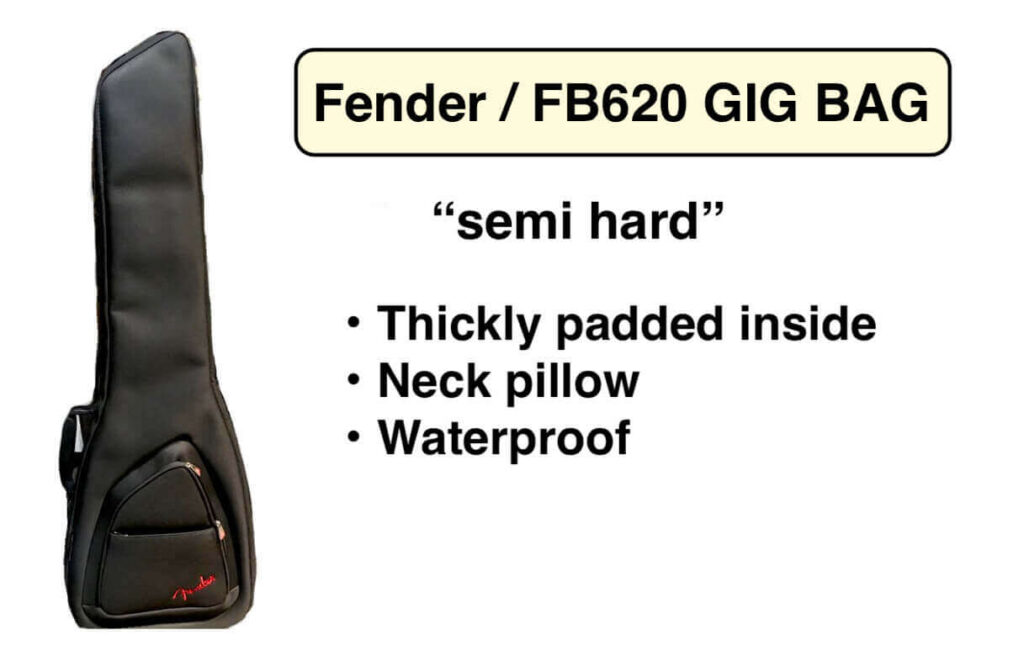 Soft cases are also available for this type.
↓
Fender / FB610 GIG BAG
Fender FB620 GIG BAG in different thickness type.

【Detail】
・10mm padding for protection
・Material is same as FB620 GIG BAG mentioned above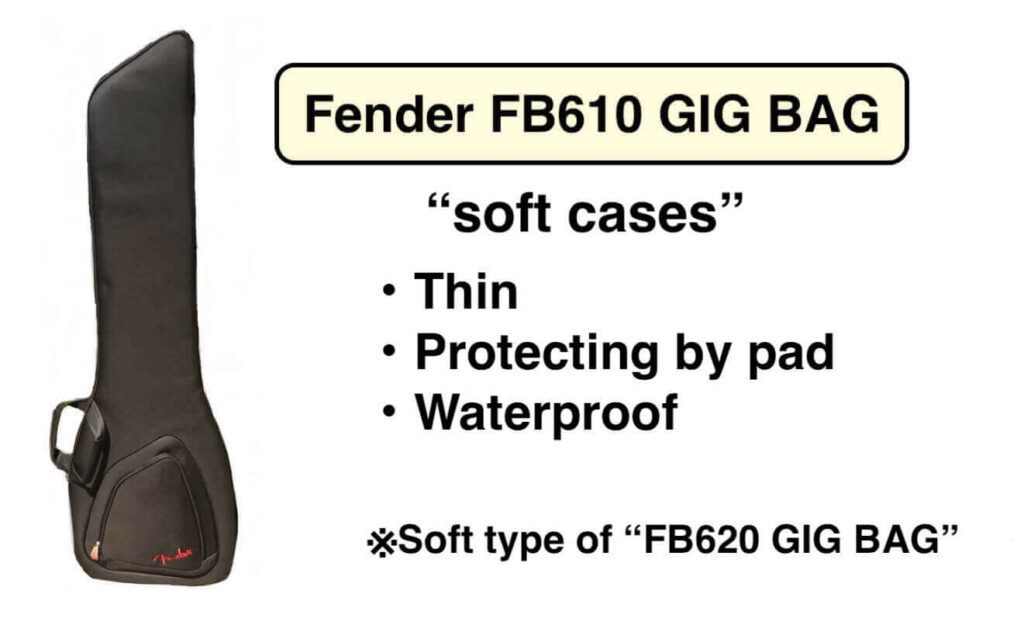 Comparing 2 Fender's cases, the thickness is different.
↓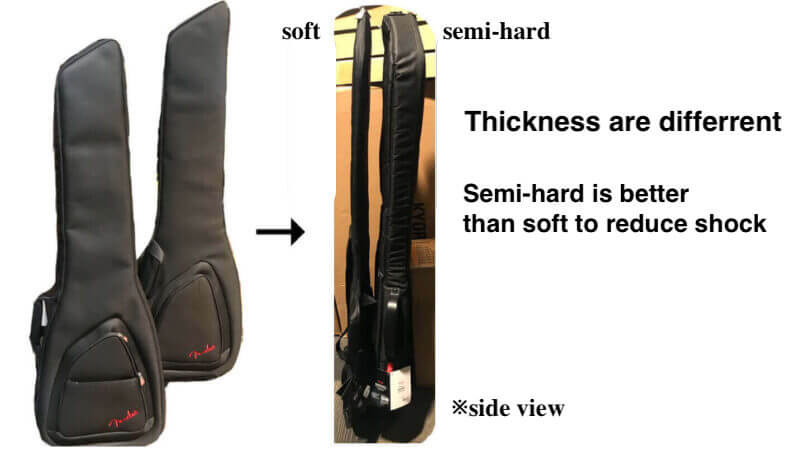 Heyji
They're both covered with padding, so don't worry about protecting your instrument!
iGiG(アイギグ) G315B
【Detail】
・Slim and simple design
・Built-in rain cover
・Neck pillow can be adjusted to fit the instrument.
・Pockets for A4 documents, an accessory pocket, and a pen holder are inside.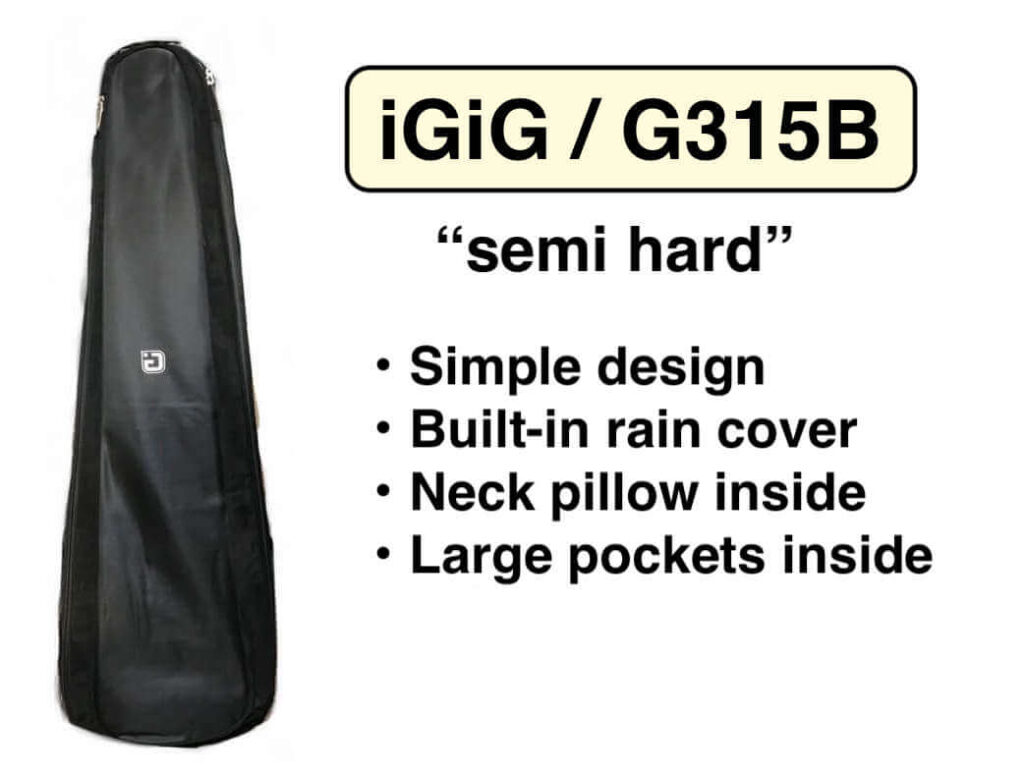 MONO / M80 EB BLK ELECTRIC BASS CASE
【Detail】
・Light, thin, strong, and multifunctional!
・The inside material is velvety soft to the touch.
・Lots of storing space.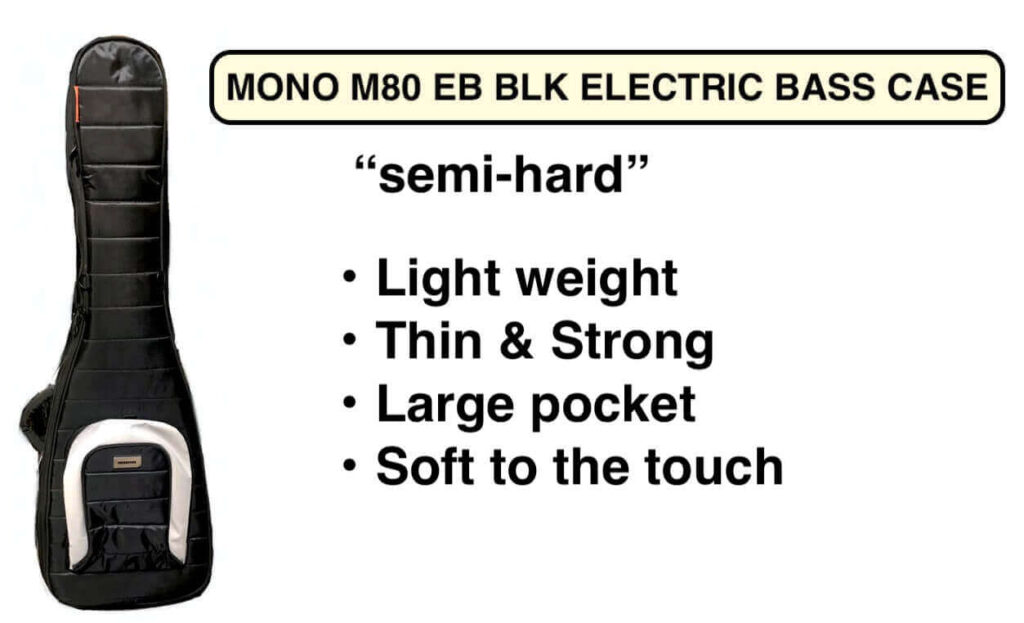 ↑
This design is my favorite!
basiber / ACME-EB-CG
【Detail】
・"British traditional" look and feel.
・Strong and durable, rainproof.
・Rain cover on the bottom.
・3 pockets for storing.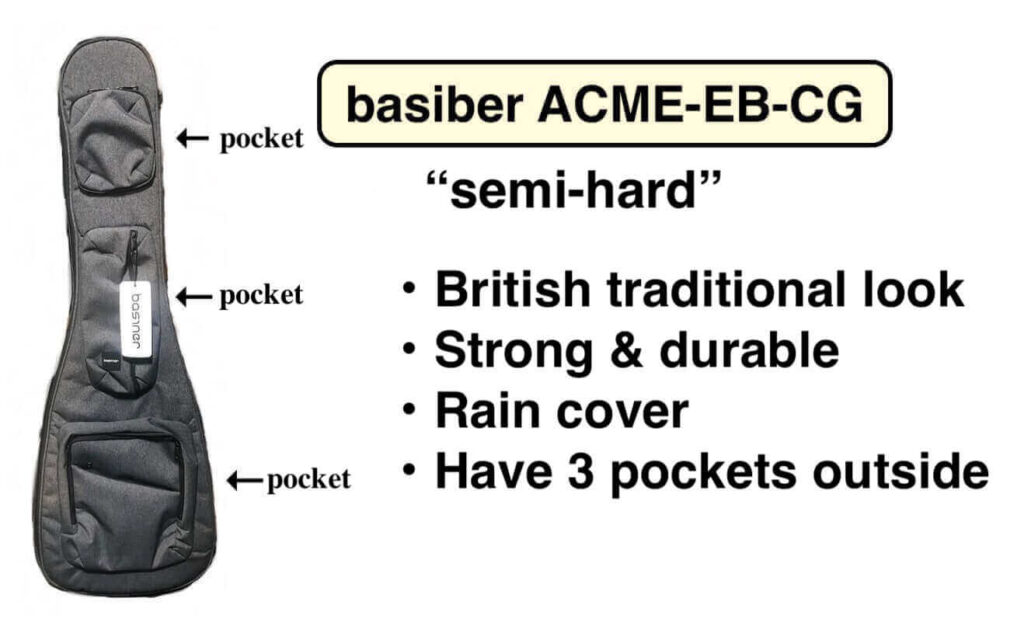 Gig bags are fashion items!
Gig bags for bass guitar〜closing〜
Thank you for reading!!
It was "Gig bags for bass guitar"

Did you find your favorite?

To protect your instrument, it is important to use a strong and durable gig bag!

Therefore, I recommend a "semi-hard case".
I carry all my instruments in semi-hard cases.

When I brought two basses to a live concert, they were really heavy… lol

And the semi-hard case is fashionable!

Let's walk around town looking cool!
Heyji
I know if you use Gig Bag strong enough, it won't break for more than 10 years!
for your instrument
for your gig
for your style as a musician
and for your future

Get a good gig bag!!


See you soon!!
peace out♪